James Corden gets heat over Sean Spicer Emmys picture
James Corden has been criticised on Twitter for appearing to kiss former White House press secretary Sean Spicer on the face at the Emmy Awards.
Mr Spicer was a surprise guest at the annual TV awards ceremony in Los Angeles on Sunday night, arriving on stage during host Stephen Colbert's opening monologue.
Hours later, a photograph of Corden and Mr Spicer backstage at the Emmys emerged on social media.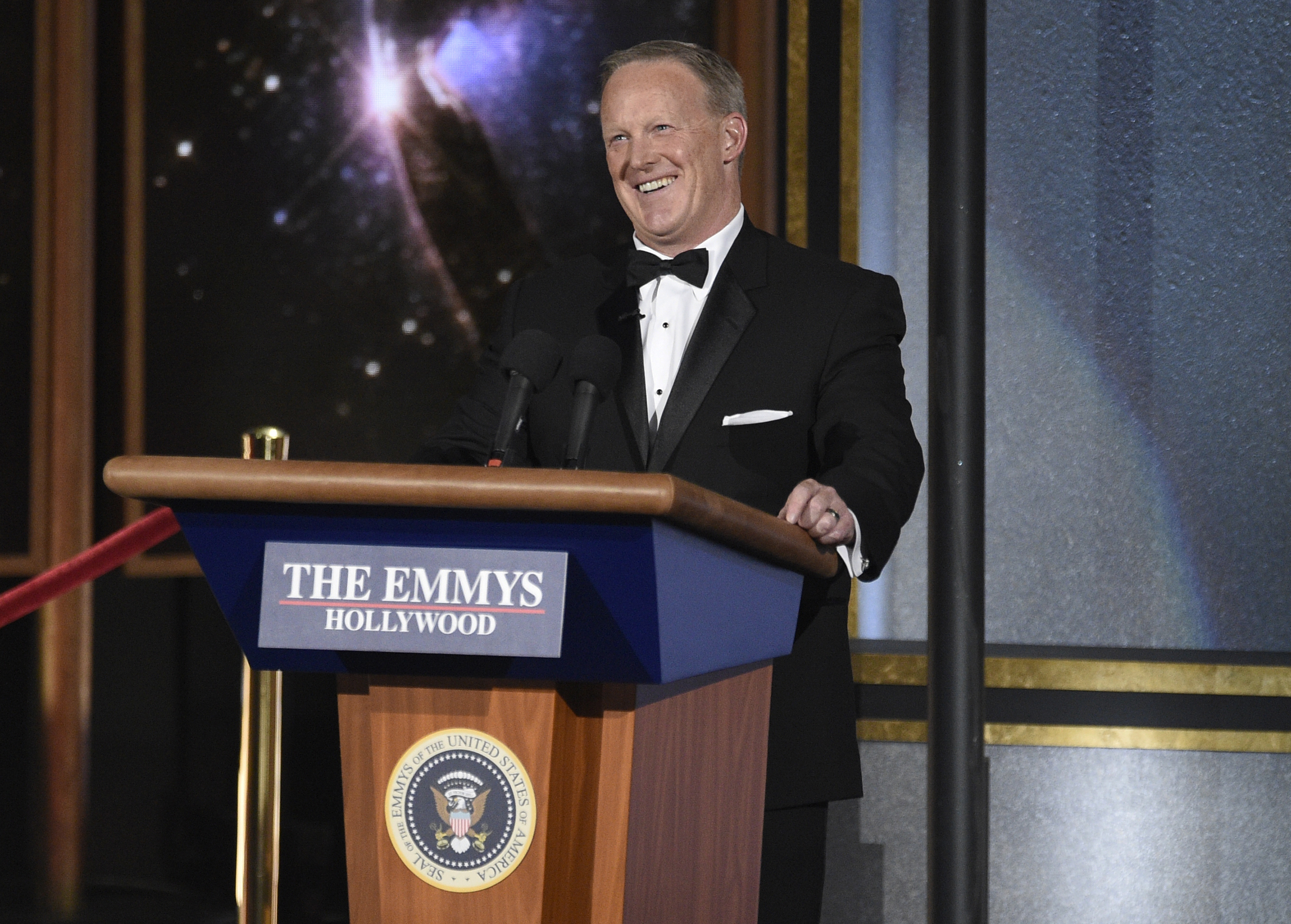 The picture appears to show the chat show host leaning in to give the politician a kiss on the check, while Mr Spicer pulls a funny face.
The interaction was compared by some to the divisive and much-criticised moment US TV star Jimmy Fallon playfully messed with Donald Trump's hair during an interview last September.
One person wrote on Twitter: "James Corden kindly provides 2017 with its 'Jimmy Fallon ruffling Trump's hair' moment."
Another said: "Wow. Always knew James Corden was a wasteman. This is the equiv of Fallon messing up Trump's hair. How embarrassing."
One tweeter said they had "no real opinion" of the TV star until now.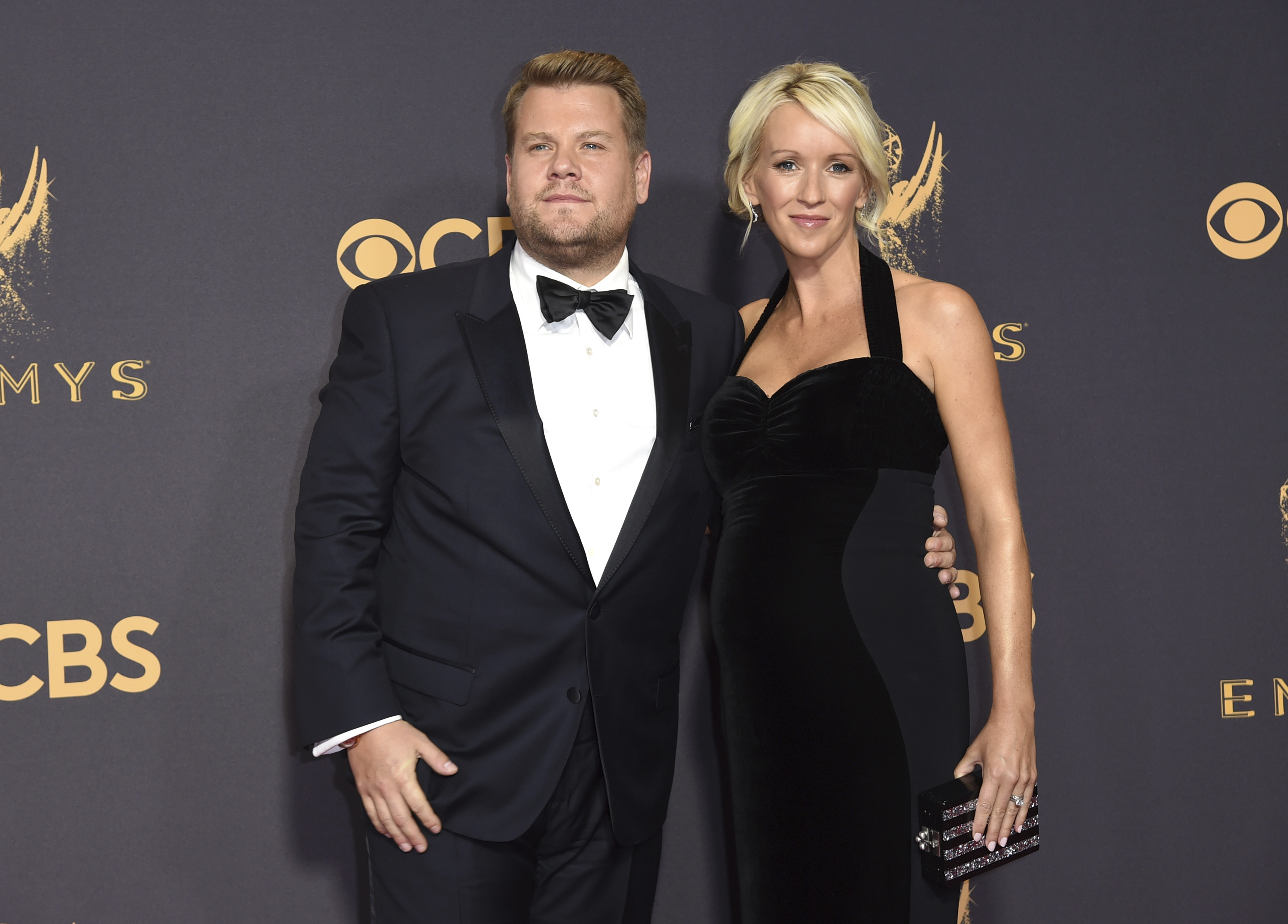 "If you were ever on the fence about James Corden… allow me to help you decide," another added, sharing the image on the social media platform.
Another said: "Can we take James Corden's passport off him?"
Mr Spicer's self-mocking appearance divided viewers and the broadcast revealed that many of the celebrity guests in the audience were surprised to see him at the event.
Mr Trump's former press secretary came on stage to joke "this will be the largest audience to witness an Emmys – period", making a reference to the debacle over numbers attending the president's inauguration speech.
Former Scrubs actor Zach Braff was among Mr Spicer's detractors, tweeting: "I'm not ready to laugh 'with' Sean Spicer.
"I think he is an evil, opportunistic liar that hurt our country."