Shania Twain: Having horses on stage gave me confidence for new music
Singer Shania Twain has told how bringing white horses on stage with her gave her the confidence to make her musical comeback.
The Canadian singer recently released her first album in 15 years, Shania Now, following a vicious bout of Lyme disease that caused her to lose her voice.
Before deciding to return to the studio, she performed regularly as part of a residency in Las Vegas where she discovered her ultimate therapy.
The 52-year-old told BBC Radio 2's Chris Evans on Friday: "I had a horse up on stage with me… two horses.
"I do this liberty work with the horse… I do You're Still The One with it, and it's like this psychological distraction.
"This whole process of the number and not focusing on my voice really helped."
Her comments came during a bumper edition of the breakfast show, where she was joined by guest singers Sam Smith and Rag 'n' Bone Man, and actor Eddie Izzard.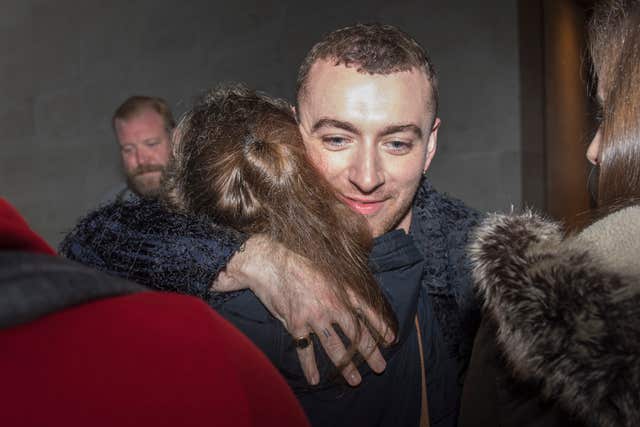 Speaking hours after the release of his new track Too Good At Goodbyes, Oscar-winning Smith, 25, shared his tips for making music again after a two-year break.
Commenting on keeping his voice in top health, he said: "It's good, it's the best it's ever felt.
"I'm not drinking stuff at the moment and not having dinner really, which is super boring… I miss cheese."
He added of the new song: "It's the first single from my second album, it's about a relationship I was in last year.
"It's one of only three or four songs on the record that are actually about me."
Evans received nervous laughs from the musicians in the studio when he suggested that people mentioned in songs should receive royalties.
Rag 'n' Bone man, real name Rory Graham, joked: "Don't say that man, I owe some people money now."
While comedian and actor Izzard also joined in with jokes, he talked of his delight at having been cast alongside Dame Judi Dench in Stephen Frears' latest big-screen work, Victoria & Abdul.
Remembering his early days as a street performer, the 55-year-old said: "It's wonderful, it's just off the hook.
"When I was seven I wanted to be an actor, and to be toe-to-toe with Judi Dench in a Stephen Frears film with all these great actors – including Tim Pigott-Smith who has unfortunately passed away since we filmed it – is just wonderful."