TV star Judge Rinder urges employers to take on the best talent
Judge Rinder has made a personal plea for TV bosses to give young people a chance to progress in the industry regardless of their background.
The TV star, whose real name is Robert Rinder, said there are still examples of people getting an opportunity to break into the broadcasting industry "because somebody knows somebody", as he urged employers to take on the best talent possible.
The former Strictly Come Dancing star, who said he was educated at a comprehensive school, described the subject as one he cares "most deeply and personally" about.
He made the comments as he presided over a series of debates about the industry at the Edinburgh International TV Festival, including one on whether television is out of touch with its audience.
Finding in favour of both sides in the debate, Rinder said: "The question in this debate is a very personal and interesting one – geography versus meritocracy. I don't need to give a ruling because I think what you're ostensibly saying is the same thing.
"What we want is the benefit of better entertainment with the opportunity in general for young people to be given a chance."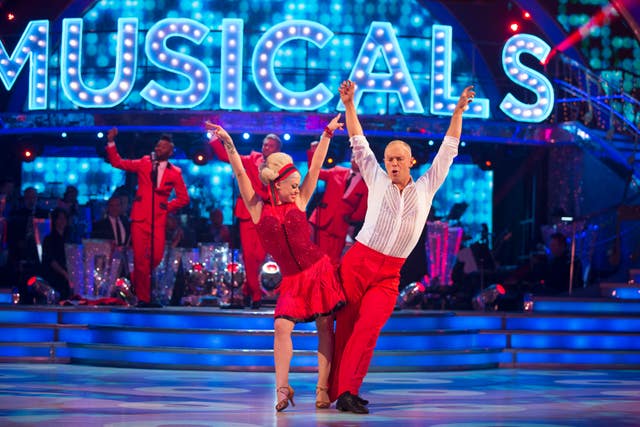 He praised the ITV production team behind his show, saying: "What they do is they look around not at all with any interest about university or background.
"They look around for the people that are the most emotionally literate, have got the most creative vision and have got the capacity to go further and become lead producers."
Widening out his comments to the industry at large, he went on: "Sadly, (with) work experience especially, the opportunity to see what a production company looks like comes, whether we admit it or not, because somebody knows somebody.
"Those are the people that get differences in their CVs, who get the chance, sadly, to be given opportunities in broadcasting.
"Great broadcasting requires all of us, those who are in positions of power and especially those who are in positions to employ people, to remember you need to look towards the greatest conceivable palate to create greatness.
"That's a fact. Above all else, look around to employ the best talent you possibly can."