Mark Wahlberg tops list of Hollywood's highest-paid actors
Mark Wahlberg has been named Hollywood's highest-paid actor as he collected 68 million US dollars (£53 million) in the last 12 months.
The Transformers: The Last Knight star elbowed wrestler-turned-actor Dwayne "The Rock" Johnson off the top of the pay list with his highest-ever payday, according to the annual Forbes list.
He reached the top spot despite the commercial disappointment of the recent Transformers film, while he will also star in forthcoming film Daddy's Home 2.
Wahlberg acknowledged the achievement on his Twitter page after rapper P Diddy posted the actor "still owes me some money".
He replied: "I gave it to charity".
Johnson fell to second with 65 million US dollars (£50 million) after his star turn in Baywatch, with Vin Diesel placing third with 54.5 million US dollars (£42.5 million) and Adam Sandler in fourth with earnings of 50.5 million US dollars (£39 million) thanks to a deal with Netflix allowing him to produce his own movies for the platform.
Jackie Chan is the highest-paid actor outside the US, according to the list, as he landed at fifth, earning 49 million US dollars (£38 million). Three other international faces make the top 10 in Shah Rukh Khan, Salman Khan and Akshay Kumar.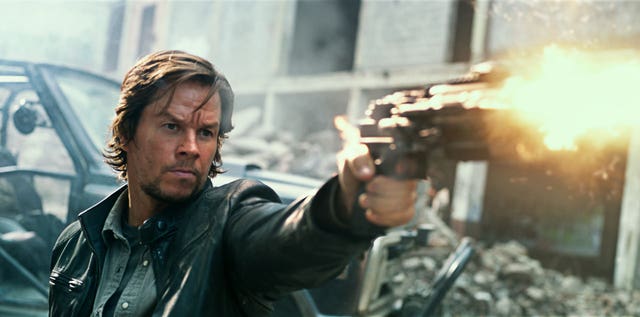 Robert Downey Jr, Samuel L Jackson, Chris Pratt and Chris Evans also make the list.
It comes less than a week after the female list was released, which saw La La Land star Emma Stone topple Jennifer Lawrence at the summit, with earnings of 26 million US dollars (£20.2 million).