Nikesh Patel calls for multicultural education on Partition of India anniversary
Indian Summers star Nikesh Patel has urged schools to teach more about Britain's multicultural heritage in the lead-up to the 70th anniversary of the Partition of India.
The UK actor warned against fuelling one-sided attitudes in the next generation of history book writers as we head into a post-Brexit political climate that includes controversial characters such as Donald Trump.
His comments came as he takes on the lead role in a BBC Radio 4 adaptation of Salman Rushdie's 1981 Booker Prize-winning novel Midnight's Children.
The timely story is told from the perspective of a man born in India on the night the country gained independence from British rule.
It follows Patel's role alongside Dame Julie Walters in TV drama Indian Summers, set amid the already declining British Empire in 1930s India.
He told the Press Association: "When we were doing Indian Summers, we talked about why this part of history isn't taught in schools; we learn about the Romans and the Tudors and specific wars, but without shedding light on these bits.
"We need to be aware when telling the stories about our current situations – whether about Trump or our own internal crisis post-Brexit – of who is disseminating the myths and what are the correctives."
He explained: "It's empowering to have stories that divide things into good versus evil and black versus white, and we now have the extreme of a president who tweets.
"History is not that simple and those soundbites don't allow for any kind of depth."
Born and raised by an Indian family in north-west London, he described himself as a "product" of the UK's historic international relations and continued: "These things are crucial because we look to these moments as really important stories in British history, but actually they involve many more of us than certain people would lead us to believe.
"History is written by the victors and there is a danger that if we apportion it as 'mine and not yours' then we are doing a disservice to how interconnected we are."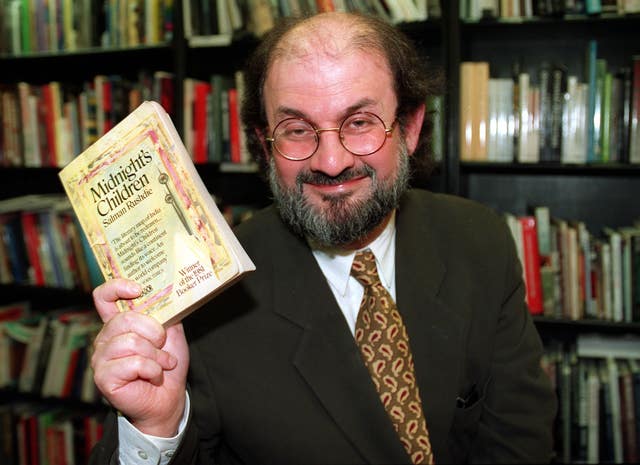 Midnight's Children will be aired as a series of broken-down chapters, which Patel described as a "master stroke" to communicate Rushdie's vivid character descriptions while leaving something to the listener's imaginations.
After reading the novel 25 years after it first hit shelves, he said: "The scope of it is dizzying.
"Rushdie portrays beautifully how cyclical history is and how patterns repeat, especially when it comes to how the disenfranchised are often treated in the sweeping way the stories are told.
"It would be so interesting to see where Midnight's Children would have gone if he had carried on to modern India and the internet age."
Midnight's Children airs on Radio 4 from 23.45 on Monday.