Glastonbury fans set to enjoy record 30C temperatures
The gates to Glastonbury Festival will officially open today with festival-goers set to enjoy record temperatures on Worthy Farm.
Temperatures could reach 30C at the 900-acre Somerset site – 10C higher than usual – in the lead-up to the the world-famous event.
But the infamous Glastonbury mud could still make an appearance, with heavy showers and a thunderstorm predicted on Wednesday night.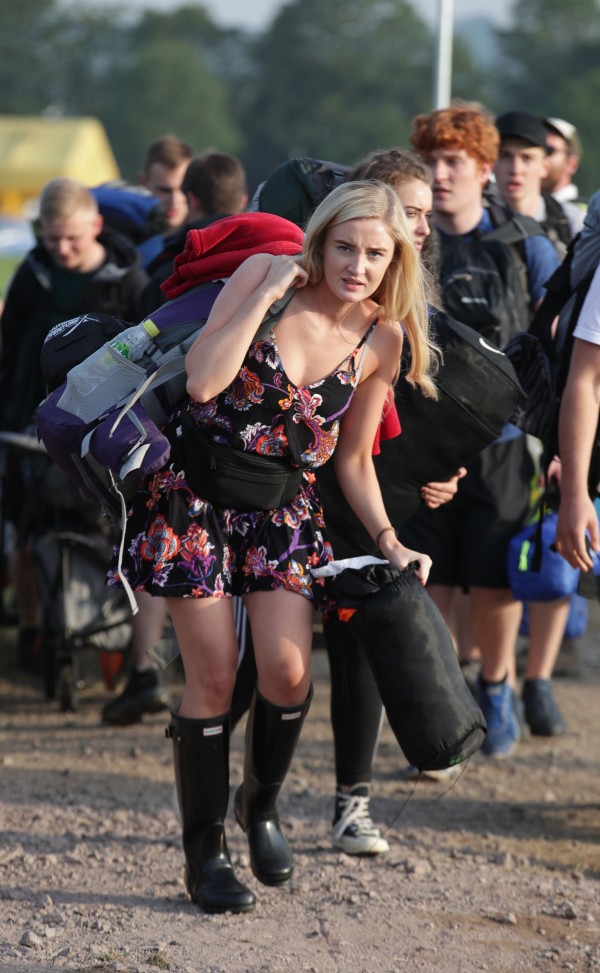 The festival, hosting a population of 200,000, is being headlined by Radiohead, Foo Fighters and Ed Sheeran.
Johnny Depp will make an appearance, while Labour leader Jeremy Corbyn is due to give a talk and introduce US rap duo Run The Jewels.
Police and festival organisers have warned that extra security checks will take place after recent attacks in London and Manchester.
Meteorologist Alex Deakin, from the Met Office, said: "It is going to be a hot, hot start to the festival this year.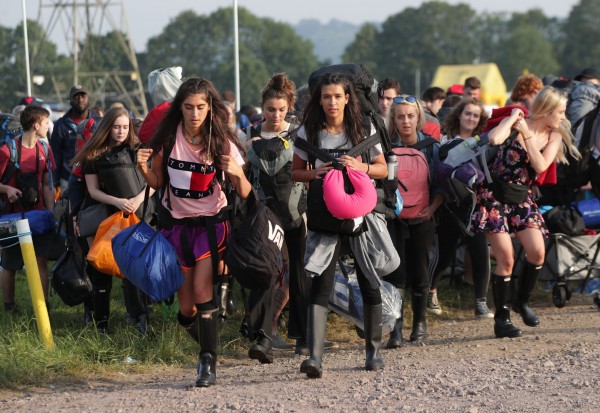 "It could be one of the hottest days we've actually recorded at the festival, temperatures may get to 30C.
"But then there will be a big change, it turns cooler and much fresher, and although there's not a lot of rain in the forecast for this year's festival, there is the risk of seeing a thunderstorm on Wednesday night.
"Certainly for Wednesday itself – queuing in cars, setting up the tent – it is going to be hot.
"After that, there's a small chance of some showers but it is much, much cooler and much fresher as the music gets under way."
There have only been eight years when Glastonbury Festival has seen no rainfall.
The hottest days were in 2010 and 1989, when temperatures reached 27.3C – leaving some revellers with heatstroke and exhaustion.
Avon and Somerset Police have said there is "no intelligence" to suggest a specific threat to the festival.
Ticket-holders staying in camper vans and caravans were allowed entry from midday on Tuesday – with other festival-goers entering from 8am on Wednesday.
Those already on site have posted on social media about bag checks, with some vehicles and property searched by sniffer dogs.
Organisers and police have urged attendees to pack light, place luggage tags or ID on all bags and expect searches.
"Like the rest of the UK, festival-goers should be alert but not alarmed," Assistant Chief Constable Caroline Peters said.
It is expected to be the most shared live event of the year, with mobile network EE expecting 40 terabytes of data to be used.
The telecoms giant, the official technology and communications partner for the festival, will place a temporary 4G network across the site.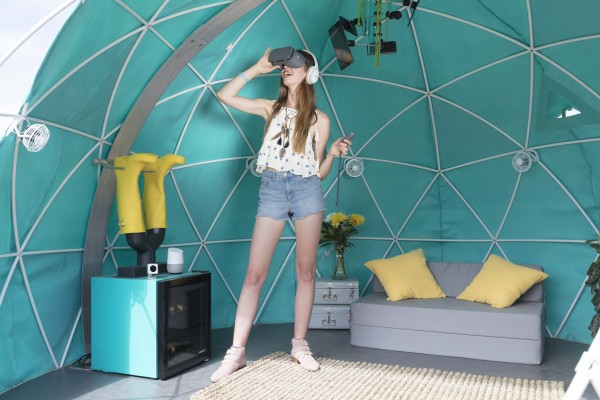 It is also providing free 4G Wi-Fi and phone charging on-site, including wireless charging for the first time.
Worthy Farm will have 10 information signs powered by urine, thanks to a new 40-person urinal near the Pyramid Stage.
The urine is converted into electricity thanks to technology developed by the University of the West of England.
A second "Pee Power" site at the festival will charge lighting and mobile phones.
Glastonbury Festival takes place from Wednesday to Sunday.