Ed Balls and Michael Gove join together in sketch for The Last Leg
Ed Balls and Michael Gove will take an awkward ride in a "lift of reconciliation" in a comedy sketch for The Last Leg.
The former Labour MP and the newly appointed Environment Secretary are just two of the people from the worlds of show business and politics taking part in the special two-hour episode of the Channel 4 show, which was inspired by late MP Jo Cox.
A photograph from the episode – entitled The Last Leg: Re-United Kingdom – shows Balls and Gove standing alongside each other in a lift, staring straight ahead.
Another sees Gove pointing at Balls with a comical expression on his face.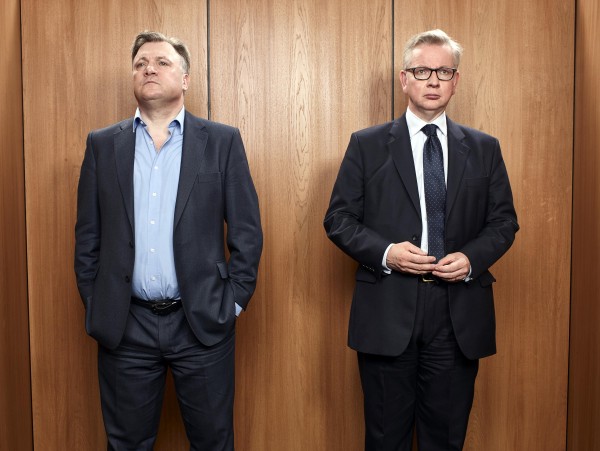 Channel 4 said: "It may only be a short lift ride but perhaps a shared love of Korean pop music and dance will help them settle their differences by the time they reach their destination?"
The live programme will pay tribute to Cox a year after her murder by hosting a celebratory event aiming to remind viewers of what unites us rather than divides us.
Hosted by The Last Leg team of Adam Hills with Alex Brooker and Josh Widdicombe, guests in the studio will include Nick Clegg, Alastair Campbell, comedians Jon Richardson and Stephen Mangan, actors James Buckley and Lily Cole and British band Elbow.
Others taking part include political rivals Blair vs Hague, Sturgeon vs Davidson and Alastair Campbell vs Ed Miliband.
The show kicks off a weekend of UK-wide community events, street parties and picnics organised by The Jo Cox Foundation under the banner of The Great Get Together.
Channel 4 is its official broadcast partner.
The channel's Sunday Brunch will also be supporting the weekend of community events with Mayor of London Sadiq Khan joining Tim Lovejoy and Simon Rimmer in the studio.
The Last Leg: Re-United Kingdom is on Friday at 9pm on Channel 4.