Gene Simmons: Comic books are the new rock 'n' roll
Gene Simmons has described comic books as the "new rock 'n' roll" as he hit out at the lack of money in the music industry.
The Kiss bassist and singer criticised fans for downloading songs for free, claiming they were "killing" new bands.
Speaking to London Super Comic Con organiser Gary Morris, he said: "Comic books are the new rock 'n' roll, you still have to pay for movies, and in records you can download and file share for free.
"As soon as you allow people to go into a supermarket and walk out with anything they want without paying for it, how long do you think the supermarket is going to be in business?"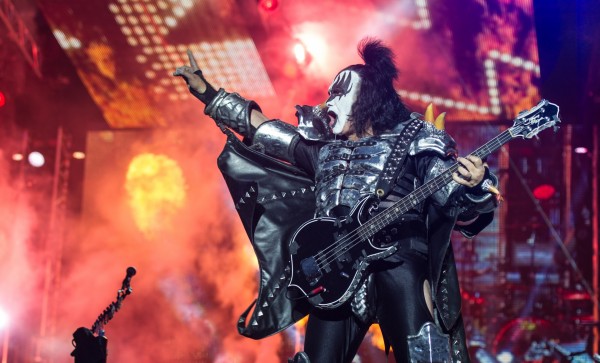 The 67-year-old added: "That's what's happened to music.
"It doesn't affect me, I'm a rich prick, but the new bands, they will never get the chance we got.
"Don't listen to these communists and socialists, work hard and you should get paid for what you do."
London Super Comic Con takes place from August 25-27 at the Business Design Centre in London. Tickets are on sale now.