Gwyneth Paltrow is not ruling out a return to Pepper Potts in next year's Avengers
Actress Gwyneth Paltrow has refused to rule out reprising her Iron Man character, Pepper Potts, in the upcoming Avengers film.
The 2018 sci-fi instalment will see a number of stars return to their comic book alter-egos – and it would mark a fifth reunion for Paltrow and Potts.
With an Oscar under her belt for Shakespeare In Love (1999), Paltrow's 26-year film career has seen her play a range of movie roles, including the shrewd assistant to Robert Downey Jr's metallic superhero.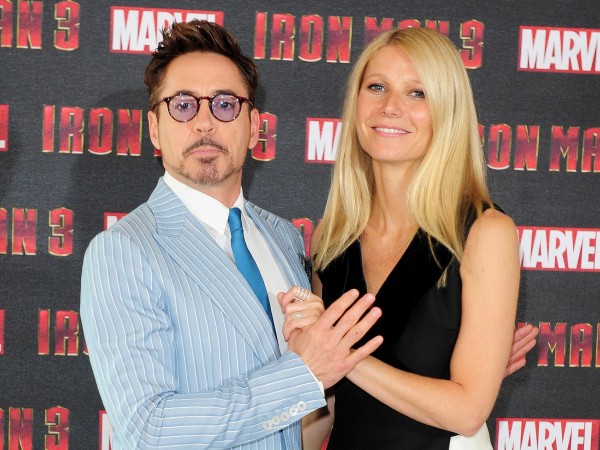 Asked if she would be taking up the baton again for Avengers: Infinity War, she told online magazine The Edit: "Oh, I can't talk about that… You never know."
But despite "milking every opportunity" that show business has offered, the 44-year-old said that shooting back-to-back films through her 20s left her "burned out".
She has since turned her attention to developing her luxury lifestyle brand Goop, which some have slated for its expensive recipe advice and extreme cleansing tips.
https://www.instagram.com/p/BUR_qXvgg25/?taken-by=gwynethpaltrow
Hitting back at critics, she said: "People were fine with me as an actress, but with Goop it was like, "Stay in your lane."
"Women in general get a lot of pushback, especially if you're successful and attractive… I'm not saying I'm attractive."
But she admitted that she was no stranger to guilty pleasures, adding: "I can't be on a cleanse all the time… I did one for seven weeks last year and it was awful.
"At home, I loosen the reins: a glass of wine, maybe a baguette dripping in cheese, some fries."
She added that she had started to cut down on her daily two-hour gym routine, confessing: "I'm getting old, my back hurts."
Paltrow was also slammed during her divorce from Coldplay frontman Chris Martin – especially when the pair publicly labelled the split as "consciously uncoupling".
"I know it's a dorky term," she said, but "people are coming around."
But while she described the separation as "incredibly painful", she said: "I wanted to turn my divorce into a positive.
"What if I didn't blame the other person for anything, and held myself 100% accountable?"
She went on to explain how she had focussed instead on raising the pair's children Apple, 13, and Moses, 11, but joked that she often uses them as a "shield" to avoid being harassed by paparazzi when out in public.