People Just Do Nothing stars 'blown away' by mockumentary's success
The People Just Do Nothing cast say they are "blown away" by going from uploading YouTube clips to winning a Bafta and collaborating with Ed Sheeran.
Allan Mustafa, Hugo Chegwin and Steve Stamp spoke on Friday as they were promoting the pirate radio mockumentary, dubbed the "urban Spinal Tap", in Los Angeles as it hits screens in the US.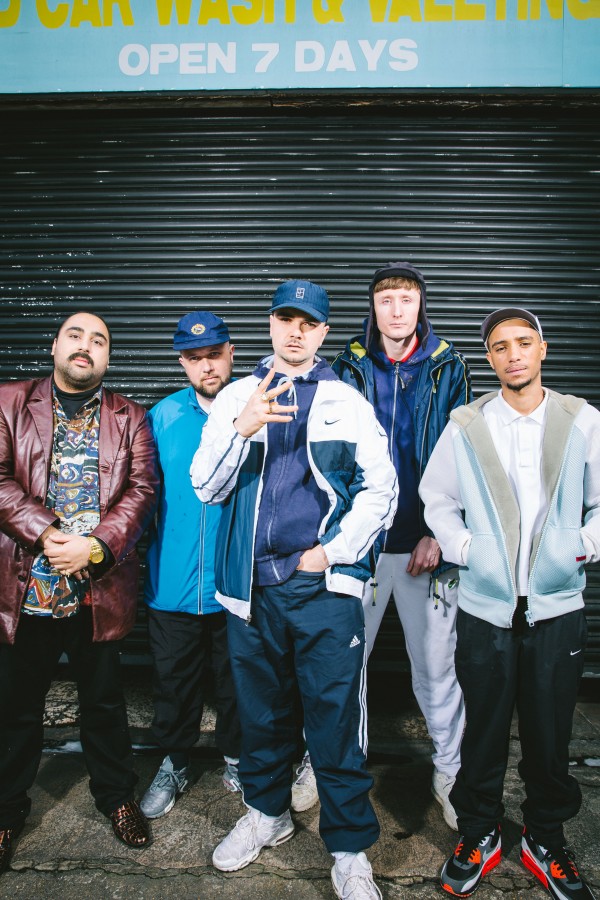 The trio, who co-write the show and play MC Grindah, DJ Beats and Steves respectively, say their only training as actors and writers is the process of "trial and error".
But on Sunday they won best scripted comedy at the Bafta TV awards, beating the critically acclaimed Fleabag.
Stamp, 32, said: "Bafta was very unexpected and we were all blown away from it.
"We've literally just been on this mad journey of getting a Bafta, going out to LA – it's quite surreal."
They recently ribbed Sheeran in a Comic Relief sketch where they failed to recognise the superstar as they recorded a charity single collaboration.
They worked with the singer over two days while he took a break from "running the world", Chegwin, 32, said.
Mustafa, 31, added: "He was so down to earth and let us terrorise him… and he just loved it, laughing.
"He rolled with it, he was just the most humble guy."
The BBC3 show based in Brentford, west London, is now being shown Stateside on Viceland and Netflix.
It started after the aspiring garage artists and pirate radio stars recorded spoof videos on their phones.
They then borrowed a video camera, uploaded the improvised clips to YouTube and were soon picked up by a production company and signed with the BBC.
They thanked Ricky Gervais for thawing a US audience to British humour and said they hope they can find success like grime stars Stormzy and Sketpa have in the States.
Mustafa said: "You would never have expected grime to be big out here years ago… that's all massive.
"I think with all of this it's about conquering home. That's the main thing. If your people like it and enjoy it and it's good enough, then it can translate to overseas."
He added, however, that they plan to bring the show to a close after another series and a feature film, preferring to "end it on a high".