Michael Moore turns attention to Donald Trump for new documentary
Film-maker Michael Moore has turned his lens on Donald Trump.
The documentary maker won acclaim for Fahrenheit 9/11, which took a critical look at the presidency of George W Bush.
Variety said that Moore, who has been secretly directing the documentary, has named his new film Fahrenheit 11/9, after the date that Mr Trump was declared US president.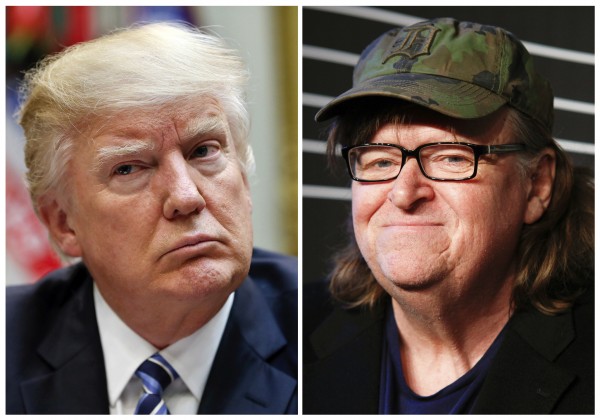 "No matter what you throw at him, it hasn't worked. No matter what is revealed, he remains standing. Facts, reality, brains cannot defeat him," the Oscar-winning film-maker said of Trump.
"Even when he commits a self-inflicted wound, he gets up the next morning and keeps going and tweeting. That all ends with this movie."
Moore is also known for the film Bowling For Columbine, which explored gun violence in the US, and the documentary Sicko, examining the health care industry.
He recently announced he would be taking aim at the US president in a Broadway show, a one-man production The Terms Of My Surrender.