Miley Cyrus unveils Malibu video complete with new image
Pop star Miley Cyrus has ditched some of the more eye-popping outfits in her wardrobe to show off a new look in her new music video.
The US singer has released the video for Malibu, a song said to be inspired by her love for actor fiance Liam Hemsworth.
Cyrus, 24, famous for wearing a PVC bikini and twerking on stage at the 2013 MTV Video Music Awards, runs across fields, sings under a waterfall and holds up balloons on a beach in the new video.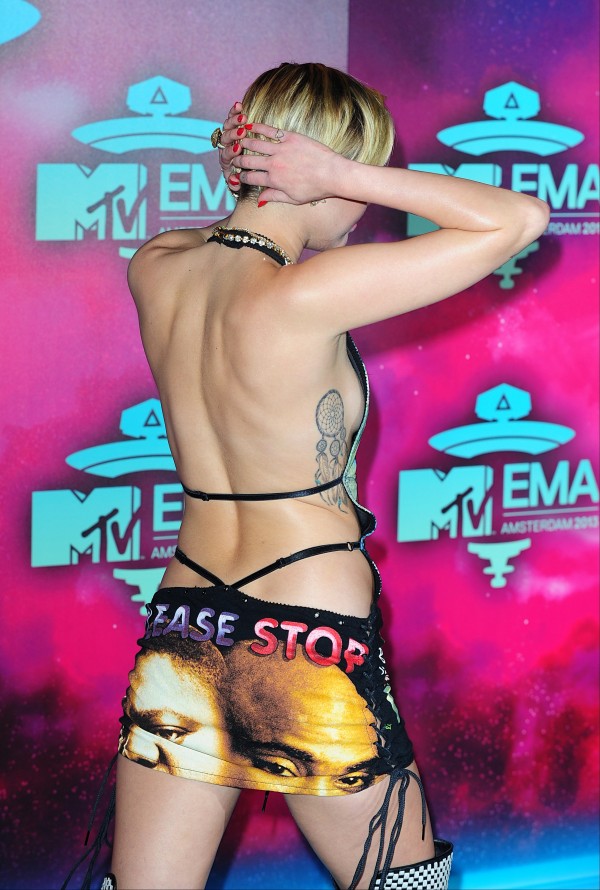 The once squeaky-clean Disney star ditches the shock factor to don flowing, cotton dresses, shorts, a bikini and loose jumper in scenes in the video, which has been welcomed by fans on Twitter.
The singer, who is returning with a country sound, recently told Billboard that she wanted to reach across the political divide in the US, saying: "I like talking to people that don't agree with me, but I don't think I can do that in an aggressive way.
"I don't think those people are going to listen to me when I'm sitting there in nipple pasties, you know?"
And she added: "I haven't smoked weed in three weeks, which is the longest I've ever (gone without it). I'm not doing drugs, I'm not drinking, I'm completely clean right now! That was just something that I wanted to do."