UK Eurovision star Lucie Jones is already gearing up to star in The Wedding Singer musical
Britain's Eurovision Song Contest star Lucie Jones will turn her attention to rom-com this year as she stars in the musical adaptation of The Wedding Singer.
She will join the touring show for six weeks when it arrives in Aberdeen next month, giving her only a short break after returning from this weekend's big Eurovision finale in Kiev.
The 26-year-old will play Holly, best friend to leading lady Julia, in the story based on the hit Adam Sandler film.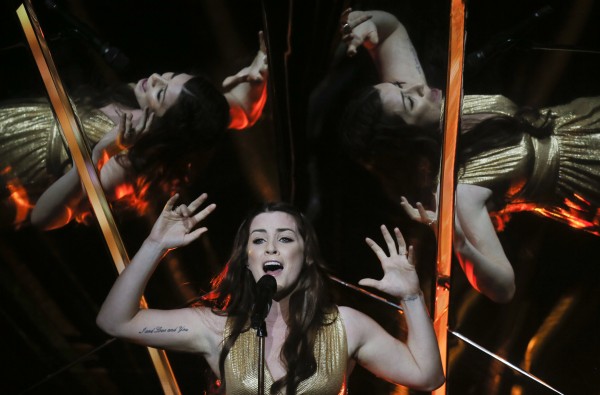 Set in 1985 New Jersey, it tells the tale of jilted wedding singer Robbie Hart, who is determined to make every ceremony he works at as disastrous as his own.
It looks like things could turn around when sparks fly with Julia (played by X Factor finalist Cassie Compton), but she already has plans to walk down the aisle with Wall Street bad boy Glen.
The full cast includes the likes of Ruth Madoc as Grandma Rosie, singer Ray Quinn as Glen and Jon Robyns as Robbie.
A musical theatre veteran, Lucie is already looking at a busy year as she takes centre stage in Legally Blonde The Musical.
She will play unlikely Harvard Law School student Elle Woods, the role made famous by Reese Witherspoon in the 2001 film, when the touring show kicks off in Bromley in September.
Lucie previously said she was "really excited" to be taking up the Elle baton, but admitted she would be wearing a wig rather than bleaching her own hair.
"It's nothing against being blonde," she said, "but dying and styling every day probably wouldn't be great for my actual hair."
The Wedding Singer opens in Nottingham's Theatre Royal on Saturday, passing through Aberdeen's His Majesty's Theatre on June 14 and finishing in Wolverhampton's Grand Theatre on October 7.