Alice Cooper to release first studio album in six years
Alice Cooper is to release his first studio album in six years featuring guest appearances from U2, ZZ Top and Deep Purple musicians.
The shock rocker recorded Paranormal in Nashville alongside the original Alice Cooper band and long-time collaborator Bob Ezrin.
The album features guest appearances from U2′s Larry Mullen Jnr, ZZ Top's Billy Gibbons and Deep Purple bassist Roger Glover.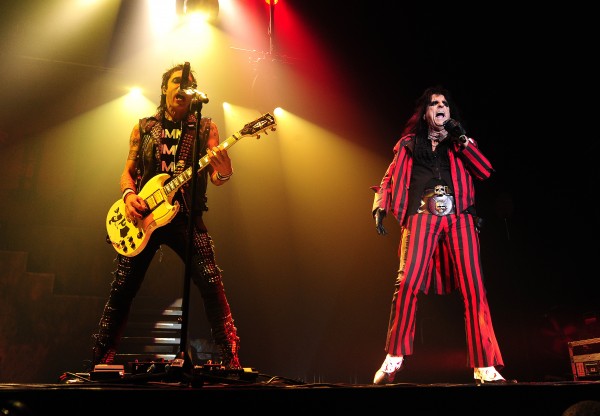 Alice will embark on his first UK tour in five years in November, with stops in Leeds, Glasgow, Birmingham, Manchester and London.
Paranormal is out on July 28.