The Durrells beats Barbara Windsor biopic Babs as Sunday night TV favourite
The anticipated drama exploring the life of Barbara Windsor failed to tear viewers away from period drama The Durrells when it broadcast on Sunday night.
An average of 4.2 million people sat down to the 8pm BBC One biopic, which featured cameo appearances from the singer and actress herself.
But devoted fans of the ITV show based in the 1930s would not be swayed and the second season's third episode pulled in an average of 4.7 million viewers.
Airing at the same time as Babs, a peak audience of five million tuned in to watch mother Louisa, played by Keeley Hawes, celebrate her birthday following the British family's move to Corfu.
The third episode of the current series of Grantchester lost viewers during its broadcast immediately afterwards.
An average audience of 4.2 million viewers stayed on ITV to catch up with the 1950s investigative duo, played by James Norton and Robson Green.
Meanwhile, Babs continued to take viewers on a journey through Barbara's early life and career before she exploded on to screens in the Carry On films and then again as EastEnders' Peggy.
Samantha Spiro and Jaime Winstone played the star at different stages in her life, including her first marriage to Ronnie Knight and her later relationship with current husband Scott Mitchell.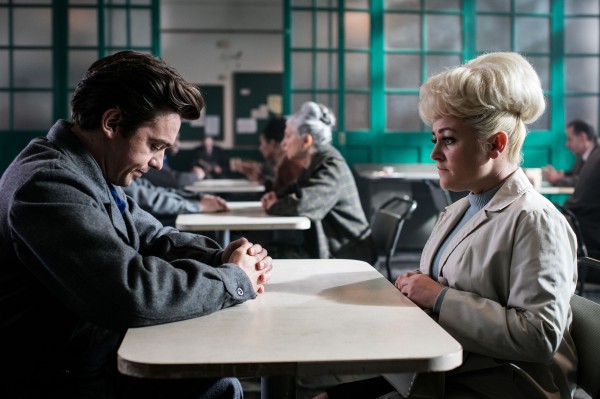 But viewers were left baffled by the show's flashback format, with some comparing it to an episode of Doctor Who.
Complaining that the show was too confusing, one viewer commented on Twitter: "I guess #babs is the new #DrWho shes doing more time traveling than most episodes," while another shared a video clip of the Time Lord's Tardis whirling through space and joked: "EXCLUSIVE: Deleted scene from #Babs."