Alien scene in ITV News Sir John Hurt tribute breached code, Ofcom rules
ITV News breached the broadcasting code in a tribute to actor Sir John Hurt, watchdog Ofcom has ruled.
The programme aired the gruesome "chestburster" scene from Alien, one of the late star's best known movies, in its morning bulletin.
The graphic and bloody clip, in which a baby alien makes its way out of Sir John's stomach, was broadcast immediately after a strand of morning children's TV shows.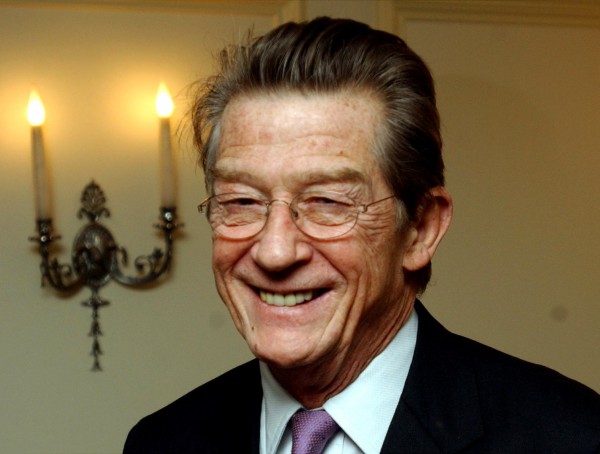 Audience figures for ITV News showed 19,000 children, aged four to 15, watched the bulletin.
In its ruling, Ofcom said that the sequence shown, which was edited from the full scene in the sci-fi movie, "is notorious for the graphic and shocking way in which the character dies.
"The clip as broadcast, despite its relatively brief duration, contained strong and very bloody images, showing a character's agonising pain and ultimate death.
"Ofcom considered that parents and carers were unlikely to have expected material of this nature to be shown on ITV before the watershed and immediately after children's programming had finished."
An Ofcom spokesman said: "We found some of the content in this news bulletin broke our rules on the protection of minors. The report contained graphic images from a film that was not appropriately scheduled."
ITV apologised for the clip which it said was shown "in error".
The bulletin, which aired on January 28 at 9.25am, sparked five complaints.
Sir John died in January at the age of 77, after a battle with pancreatic cancer.
The Oscar-nominated star was well known for roles including Quentin Crisp in The Naked Civil Servant, the title role in The Elephant Man and wand merchant Mr Ollivander in the Harry Potter films.