Michael Fassbender: There is something sexual about the Alien movies
Actor Michael Fassbender has shared his belief that the "sexual" element of the Alien films is what has kept fans clamouring for more for nearly 40 years.
He was speaking at the world premiere of Alien: Covenant, Sir Ridley Scott's sixth instalment of the sci-fi horror in which Michael takes on the dual role of David and Walter.
The film sees a new cast of doomed explorers land on a seemingly utopian paradise, until they find themselves faced with a world of nightmarish creatures intent on destroying them.
It resurrects the mysterious alien Xenomorph, first confronted by Sigourney Weaver in the original 1979 hit film.
"People are still very curious about space and the possibilities of that final frontier and that image of the Xenomorph is just in people's psyche now," Michael said.
"There is something very beautiful about the designs, something primal, repulsive and even sexual, as it doesn't have eyes.
"Also, it's a parasite that uses us as a host to incubate its seed and then horrifically burst out of us.
"All of those elements together seem to work somehow."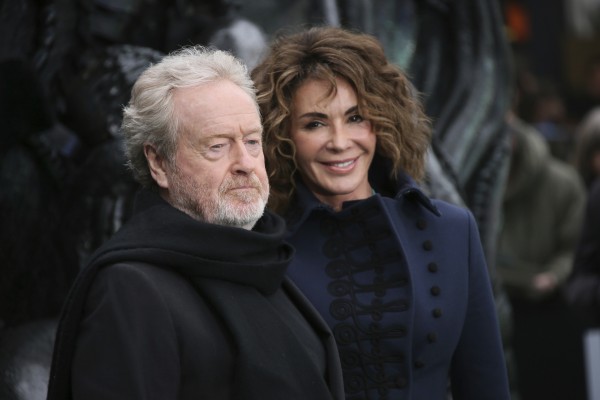 The event in central London on Thursday was also attended by Sir Ridley himself, as well as stars Katherine Waterston and Billy Crudup.
But after portraying hard-hitting characters such as the late Steve Jobs and the tragic king Macbeth over the last two years, Michael admitted it was time to put his feet up – at least temporarily.
The 40-year-old said: "I've got Snowman coming next this year, but I am taking it easy at the moment, having a holiday."
Alien: Covenant will launch in UK cinemas on May 12.