Blade Runner sequel posters starring Ryan Gosling and Harrison Ford excite movie fans
The release of two new posters from the forthcoming Blade Runner sequel has been met with a largely positive reaction from excited film fans.
Its stars Harrison Ford and Ryan Gosling appear in two typically eerie-looking posters for the movie, which will be released in cinemas on October 6.
Called Blade Runner 2049, the movie takes place 30 years after the events of the first film and sees Harrison reprising his role as police officer Rick Deckard.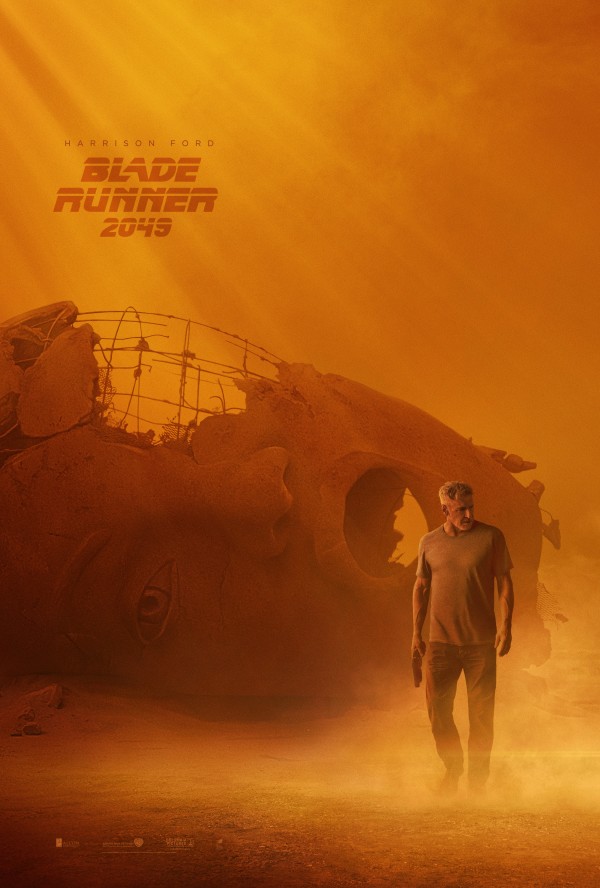 La La Land star Ryan is LAPD Officer K, who unearths a secret that could plunge what is left of society into chaos.
This secret also leads him to attempt to discover the whereabouts of Deckard, who has been missing for three decades.
Following the release of the posters – one of which sees Harrison stood in front of a decapitated statue – fans took to Twitter to share their delight.
Plenty described the posters as "awesome" on the social networking site as the term #BladeRunner2049 quickly became a trending topic.
Some were warier, expressing their wishes for the movie to be as good as the first.
The movie is being directed by Denis Villeneuve, who previously worked on Sicario and Prisoners, and also stars the likes of Robin Wright, Jared Leto, Dave Bautista and Barkhad Abdi.