Michael Moore to take on Donald Trump in Broadway show
Film-maker and activist Michael Moore is set to take aim at US President Donald Trump in a Broadway show.
The Academy Award-winning director of the film Bowling For Columbine will perform the one-man production The Terms Of My Surrender this summer.
Its tagline is: "Can a Broadway show take down a sitting President?"
Michael has promised a topical show that will not be completely scripted, with some parts riffing on the events of the day.
The show – which the film-maker called a "comedy shiv" pointed at the administration – will be performed near Trump Tower.
He said: "I operate under the hope that he won't be president for very long.
"Why don't we see if every night – and twice in the afternoon – for 12 weeks if a piece of theatre can raise enough of a ruckus to discombobulate the man sitting in the Oval Office?
"I don't know, but I'd like to find out."
He added: "Stranger things have happened in the last year."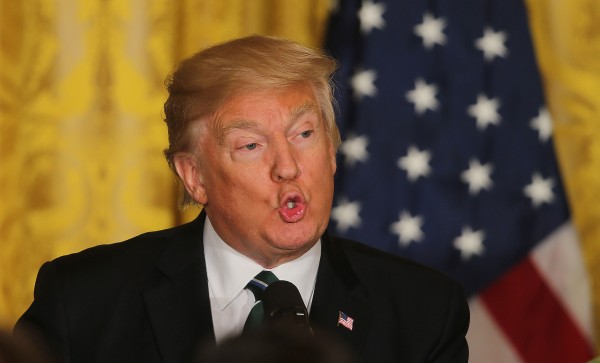 Michael directed and produced Fahrenheit 9/11, a critical look at the presidency of George W Bush, and Sicko, which examines health care in the United States.
The film-maker said liberals need to embrace comedy as a way to halt any Trump momentum.
"We need an army of satirists," he said.
"His Achilles heel is his very, very, very thin skin."
Tony winner Michael Mayer will direct.
Michael's show will be at the Belasco Theatre from July 28 for 12 weeks.