As The Nightly Show wraps up tonight, here are the best and worst bits
After eight weeks of poor ratings, social media slamming and some priceless celebrity moments, The Nightly Show has come to an end.
The final episode of the ITV show's first ever series will air on Friday night, with Dermot O'Leary at the helm for the second time.
But the barrage of viewer attacks throughout the series has left creators unsure whether or not to bring it back for a second run.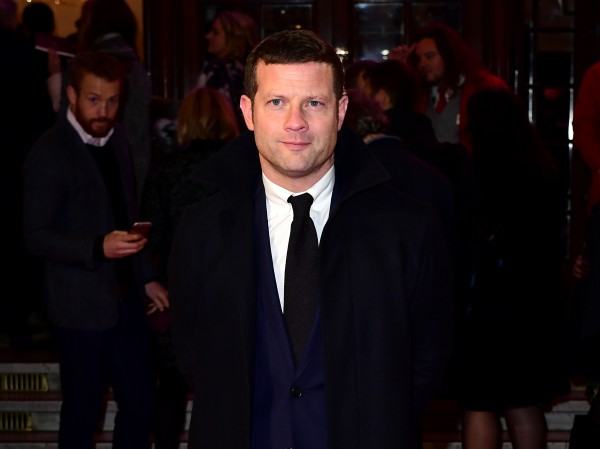 Here are some of the show's most popular – and not so popular – moments:
…The show faced criticism from day one after it claimed ITV's 10pm slot, pushing the regular news programme back by half an hour.
…Even in its last week, viewers rejoiced when The Nightly Show was postponed to 11pm to make way for special election coverage on Tuesday.
…Viewer ratings for the show collapsed by more than half after just the first episode, hosted by comedian and author David Walliams – from 3.9 million watchers to 1.3 million. An average of 2.4 million tuned in to see John Bishop take over in week two, but ratings then dropped again, with an average of 1.5 million viewers for Wednesday's show.
…O'Leary was a hit when he took over the show in its fourth week, but his comeback for the series finale has earned him the nickname Dermot O'Dreary among viewers, with some suggesting over Twitter that the show's creators had run out of celebrities willing to lend their names to the show.
…Former Great British Bake Off presenters Sue Perkins and Mel Giedroyc reportedly turned down an offer to take the reins for a week, saying in a statement that they could not spare the time due to very busy schedules.
…Personal stories from the show's line-up of famous guests have made for some memorable moments, including when former Playboy model Pamela Anderson told Bishop of her deep admiration for WikiLeaks founder Julian Assange.
…TV chef Gordon Ramsay, known for his penchant for swearing and impatience when it comes to running a kitchen, impressed the nation when he cheered up American actor James Van Der Beek. The former Dawson's Creek star had been slated for his "awkward" interview on ITV's This Morning show earlier that day, but Ramsay made him crack a smile when he mimicked an unflattering picture of the star crying during the hit teen show.
…Ramsay's week of jibes at fellow celebrity chef Jamie Oliver also entertained viewers, culminating in a tongue-in-cheek apology where he called the star "fat" three times.
…He also horrified viewers with a graphic prank where he appeared to accidentally mangle his hand in a blender, to screams from the audience.
…Joe Pasquale's onstage nipple piercing also proved to be a step too far for some. Viewers took to Twitter to describe the spectacle as "disgusting" and a "new low", but others hailed the actor as a "legend" for taking the plunge in the name of entertainment.
The Nightly Show series finale broadcasts on ITV at 10pm on Friday.