Video: Gritty cop role all in the line of duty - Martin Compston
Line Of Duty star Martin Compston has admitted that he loves to play an irritating character in the gritty police drama.
The actor stars as Detective Sergeant Steve Arnott in the BBC series about a police anti-corruption unit, but said his character was not the nicest of officers.
In an interview with Dermot O'Leary for ITV's The Nightly Show, he said: "I love playing Arnott but he is a t*****. I make him like that because that's the beauty of Jed's (Mercurio) writing – he is a hero but he's not instantly likeable.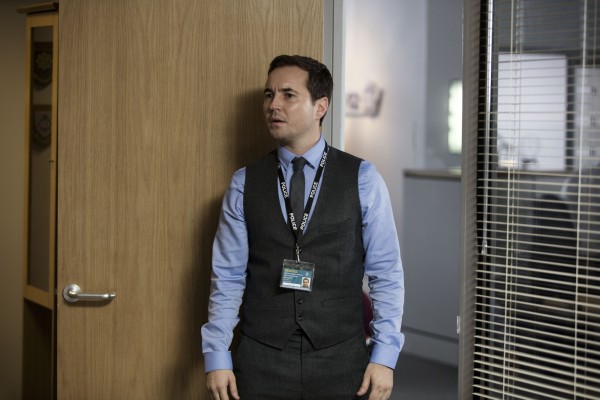 "That's why I put him in waistcoats all the time, because he's that overdressed w***** in a call centre."
Martin added that he liked the series because viewers had to watch it in a traditional way of tuning in every week, rather than in one go as a box set.
He said: "We don't make it easy for people, you really need to stick with it, you need to watch it. We live in such a binge watching culture but with this we leave you on that cliffhanger and everybody's talking about it all week and everybody tunes in – there's something about that communal kind of viewing."
A recent episode of Line Of Duty saw Arnott savagely beaten and thrown down a stairwell, but Martin reckoned his Scottish roots helped him to cope with tough scenes.
He said: "You get bumps and scrapes that sort of thing, but I'm Scottish, we're hard."
Hollywood actor Dennis Quaid, also a guest on the interview show, shared his own experiences of rough shoots.
Dennis said: "I broke my collarbone in a football movie, but you keep going, right?"