Dermot O'Leary under fire after Nightly Show reference to Broadchurch attacker
Dermot O'Leary has angered Broadchurch fans after he opened The Nightly Show with a reference to who the attacker was from the gritty drama's finale.
Dermot is back to host the last week of the ITV show after previously fronting it in the fourth week of the show's run.
He opened Monday night's show telling viewers: "First things first, how great was Broadchurch?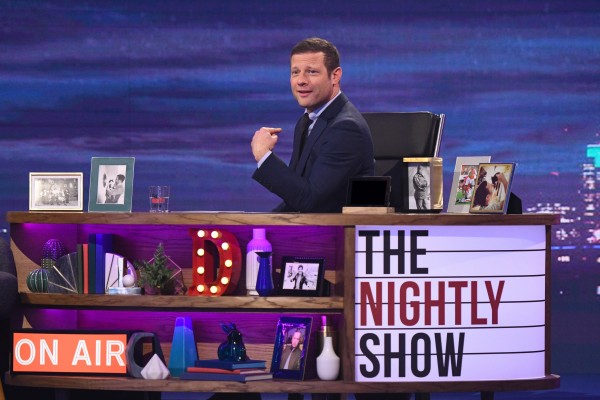 "There was two of them. Sneaky but what a great drama, it should be against the law for them never to make another series, we shall start a petition immediately."
The Nightly Show aired directly after the last episode of Broadchurch, during which viewers found out the identity of Trish Winterman's (Julie Hesmondhalgh) attacker.
The nail-biting finale of the third series of the David Tennant and Olivia Colman drama left fans shocked as it was revealed 16-year-old Michael Lucas (Deon Lee-Williams) was the culprit, after he had been forced to rape Trish by his friend Leo Humphries (Chris Mason).
Viewers were not amused at his revelation.
The X Factor presenter was joined on the show by comedian Lee Mack and This Morning presenter Eamonn Holmes.
Lee could not resist referencing Dermot's break from The X Factor in 2015, which saw Olly Murs and Caroline Flack host the television singing show.
Dermot announced he was leaving The X Factor after eight years hosting it, but then returned last year.
Lee joked: "Can I just say it's great to see you back. You went away, they realised they couldn't cope without you, they brought you back – you're making a career out of this aren't you."
The Nightly Show comes to an end this Friday, following weeks of mixed reactions from viewers.
Other hosts have included David Walliams, Gordon Ramsay and Davina McCall.