Radiohead forced to leave Coachella stage twice due to sound issues
Radiohead were forced to leave the stage twice during their Coachella headline gig because of sound issues.
The band were the top-billed act on the opening day of the Californian festival, but were plagued by problems including the sound cutting out completely, and audio feedback at the beginning of their set.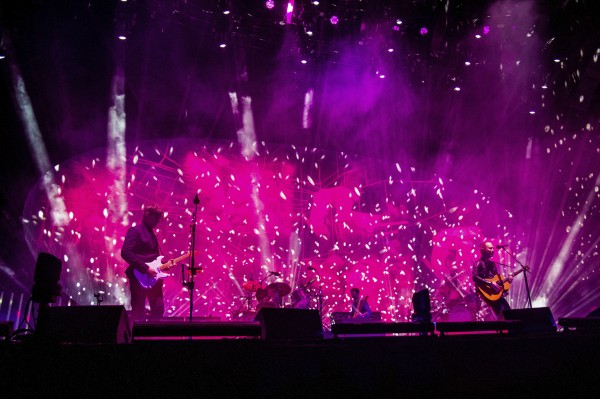 After the second time that the band left the stage while the issues were resolved, frontman Thom Yorke reappeared and made a joke about Radiohead's reputation for being downbeat.
He quipped: "I'd like to tell a joke to lighten the mood. But we're Radiohead so f*** it."
Fans vented their annoyance about the slip-ups on social media.
One person thought that UK festival Glastonbury would not let such an accident happen.
However, others praised Radiohead for keeping their cool.
Coachella Valley Music and Arts Festival takes place in Indio, California, over two consecutive weekends with the same line-up at each event.
Saturday's headliner is Lady Gaga and Sunday's is Kendrick Lamar, with Radiohead returning on Friday.