Blow-up dolls prank was my dressing room Trump card - Russell Watson
Russell Watson has revealed that he once played a trick on Donald Trump involving a dressing room full of inflatable dolls and condoms.
The singer was a guest on ITV's The Nightly Show on Thursday, where he told Bradley Walsh about meeting the now-US president 15 years earlier.
Asked how many presidents he had sung for, Russell replied: "Three real ones and I sung for Trump, not when he was president, in 2002. He seemed all right at the time, I never thought he was going to be president of the United States."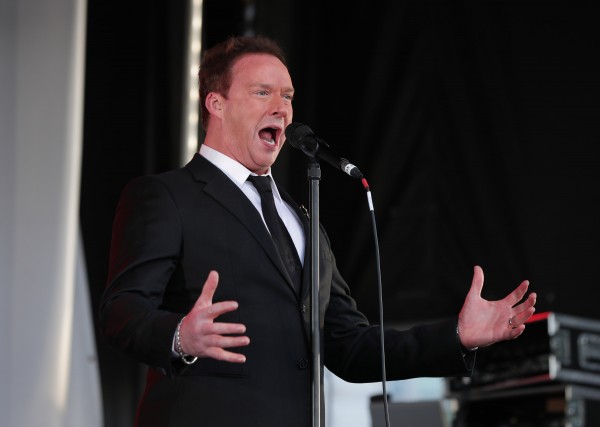 Russell explained that he had been booked for a performance at the former Atlantic City casino and hotel Trump Taj Mahal, which closed down in 2016.
He said: "Because you're on the road all the time you get bored and you start requesting silly things. They asked what I'd like for my dressing room rider at the Trump Taj Mahal.
"We asked for a bowl with just red M&Ms in and then one of my pals said, 'What about some inflatable ladies?' So we asked for two inflatable ladies, one blonde, one brunette, with various things attached to them. We asked for some condoms hanging from the ceiling and we completely made up a gusset typewriter.
"They rang up and said, 'We got everything that Mr Watson wants for his dressing room, we got the condoms inflated with helium, we got the dolls, we got everything but we're struggling with the gusset typewriter, what is that, we looked everywhere on the internet but we couldn't find it?'.
"My manager said just improvise, so when we got there there was an old fashioned typewriter with a stocking over the top.
"We weren't expecting all these things to be there, it was just a prank, but the next thing we know there's a knock at the door and it's Trump, and he walks in and says, 'Hi Mr Watson, very nice to meet you.' His missus was like (open mouthed)."
Bradley Walsh concludes his week hosting The Nightly Show on Friday at 10pm on ITV.