Watch a teenager recreate a La La Land scene to ask Emma Stone to be his prom date
A teenage boy has asked La La Land star Emma Stone to be his date for his school prom by recreating the opening scene from the film in a YouTube video.
Jacob Staudenmaier, who is from the same home town in Phoenix, Arizona as Emma, staged the famous musical number set in a traffic jam to ask the Oscar-winning actress to accompany him to the event.
He enlisted dozens of classmates and a few teachers to help with the video, in which he changes the lyrics to acknowledge "I know my voice ain't great" but attempts to boost his odds by claiming people say he looks like her La La Land co-star Ryan Gosling.
The Arcadia High School student wears a tuxedo and brandishes a bouquet of flowers as his classmates hold up signs reading Prom? and he sings "Please don't let me down, it will be in your home town."
Jacob has said asking Emma to prom started out as a joke, adding he has a back-up date in case the actress doesn't see his video.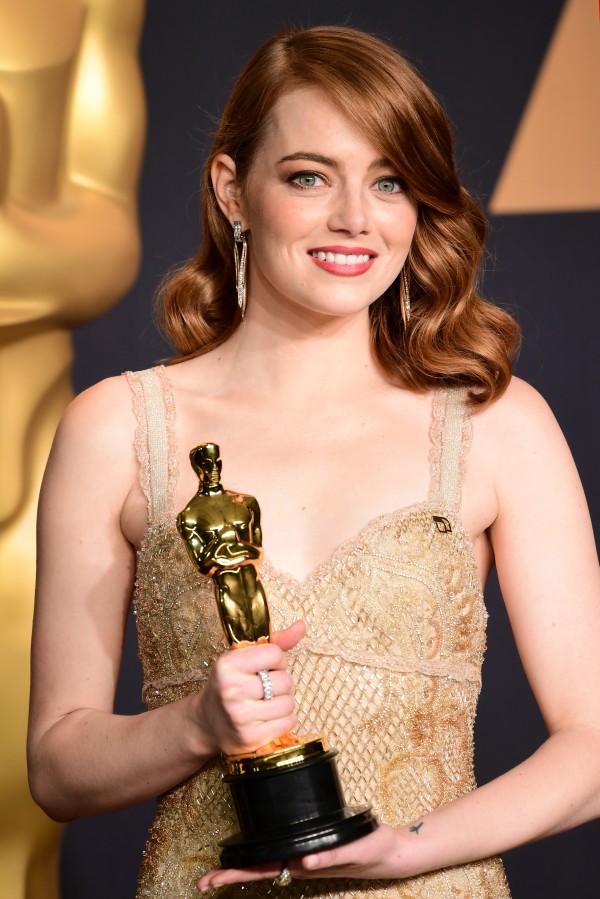 He has rallied support on YouTube, where it has already racked up almost 18,000 views.
He wrote: "I decided to ask Emma Stone to prom by recreating the opening scene from La La Land, her most recent movie.
"I rewrote the lyrics to the song myself and directed the video and did the choreography too, but thank you so much to all the friends and adults who came out to help make it happen.
"Especially my friend Alli Gooch who did the camera work and Dash McDonald who fixed the coloring for the video. Big thanks to my film teacher too, Eric Luse."