Dawson's Creek star James Van Der Beek in 'awkward' This Morning interview
Actor James Van Der Beek reminded Phillip Schofield and Holly Willoughby that he has "been on television the last 20 years" at the start of an "awkward" This Morning interview.
The former Dawson's Creek star was introduced by the hosts after they reeled off the various achievements of his former co-stars, including Katie Holmes and Oscar-nominated Michelle Williams, as they asked where he had been since the teen show ended.
An image of James in character as Dawson Leery from two decades ago flashed up next to a live shot of him in the TV studio as Phillip said: "What happened to the main man himself, Mr James Van Der Beek? He's here now, and that's what he looks like."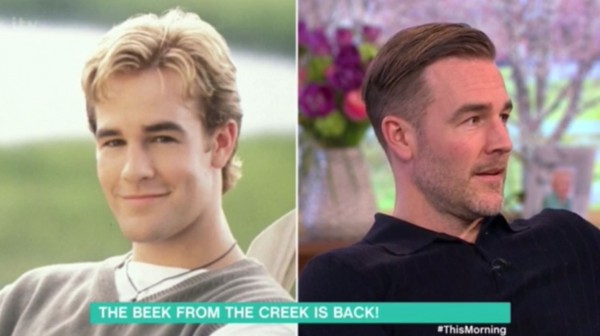 Appearing uncomfortable with the introduction, James said: "I have been on television the last 20 years, just to let you know."
Phillip said: "We know that, but it worked better as a link. You have been very busy!
"When we were looking back at the information on Dawson's Creek, you played a 15-year-old, but you were 20, weren't you?"
"From what I remember – it was a long time ago," James replied.
Phillip asked if he could have imagined Dawson's Creek would still be a topic of discussion today, to which the actor simply replied: "No, I hadn't, no."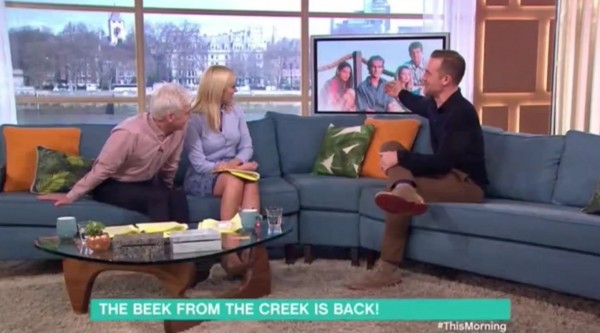 He added: "I would not imagine I would be sitting in front of the picture from 20 years ago."
Phillip assured the American that they would "change it in a minute", adding: "I don't think you've been here before. When you come on again we won't do all of this stuff. We have to do it for the first time."
Holly said it was "out of their system", but they probed James further about Dawson's Creek, the programme that catapulted him to international fame in the late 1990s.
James – who was on the show to promote his new programme, Sky One's Carters Get Rich – admitted never having watched the full series of Dawson's Creek.
"At a certain point it became easier to do it and then let it go after that," he said, adding that "it changed my life, it was a huge opportunity".
He then mentioned that he had been thrown when the show's theme tune was played backstage earlier.
Viewers took to Twitter to comment on the interview, with many describing it as "awkward".
One viewer wrote: "Very very awkward interview just then."
"@hollywills @Schofe omg talk about awkward interview – how rude he his #ThisMorning," another shared.
One viewer said they were "cringing watching Holly and Phil try to save this interview", while another said: "James Van Der Beek coming across as a bit of an arse on #thismorning."
Since Dawson's Creek ended in 2003, James has acted in a large array of films and TV shows, including sitcom Don't Trust The B—- In Apartment 23 and drama series CSI: Cyber.