Sir Lenny Henry opens Red Nose Day with Westminster tribute
Sir Lenny Henry has paid tribute to those affected by the attack on Westminster as Red Nose Day's evening of fundraising got under way.
The comedian, who helped set up Comic Relief, was joined on stage by Jonathan Ross as he told viewers: "We want to send our thoughts and love to all those affected by the events in Westminster.
"Tonight is an opportunity to save lives, to reach out in the spirit of partnership and compassion.
"The money you give tonight will make things better for people with tough lives here at home and abroad and your generosity year after year proves how much more there is that unites us than divides us.
"Every donation is a good deed."
The show opened with stars including Sir Lenny, Ed Balls, Vic and Bob and Miranda Hart recreating a famous scene from La La Land as they were stuck in a traffic jam performing a musical number.
Ed reunited with his Strictly Come Dancing partner Katya Jones to perform part of his routine to Gangnam Style from the dancing competition, dressed in the bright blue suit he wore on the show.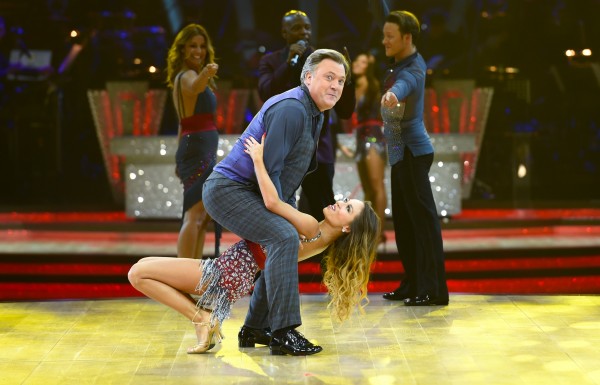 In the musical number, dubbed Ha Ha Land, Sir Lenny urged viewers: "Don't be a selfish git," and to give generously.
Jonathan told viewers: "We're live and dangerous and, if rehearsals are anything to go by, we are going to get in a lot of trouble with the BBC."
Catherine Tate recreated her surly schoolgirl Lauren from The Catherine Tate Show as she asked Sir Lenny "Am I bovvered?" about raising money for charity.
As the comedian was interviewing school children about their efforts for Comic Relief, Lauren said: "Charity is boring though," adding: "Are you famous? They said I would meet famous people if I came here? Do you know Adele?"
She dismissed Ed Sheeran as "FBG – famous but ginger" before headbutting Sir Lenny, saying: "That will give you a red nose."