Love Actually's Andrew Lincoln meets global fans to boost charity coffers ahead of RND
Love Actually star Andrew Lincoln has met fans ahead of the film's Red Nose Day sequel in a bid to drum up extra funds for charity.
Andrew, who plays lovesick Mark in both the original film and the 10-minute follow-up, welcomed some of his US admirers as they made a sponsored pilgrimage around the movie's most memorable London locations.
They visited St Luke's Mews, where Lincoln presented his famous heart-warming cue cards to Keira Knightley's character, and the bench at Gabriel's Wharf where Liam Neeson's character learnt that his son was in love.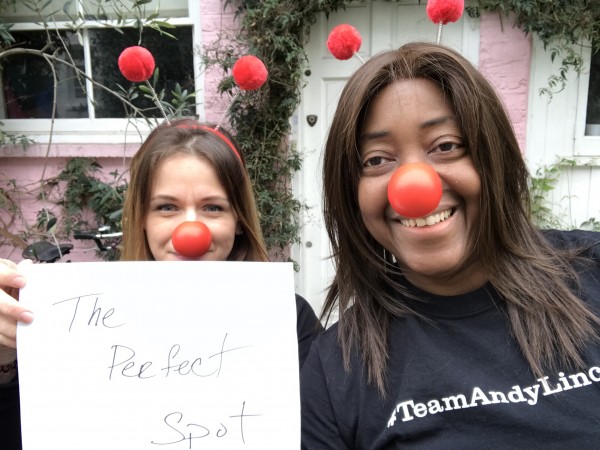 Team Andy Lincoln's trek – and rendezvous with the star himself at a Walker Stalker convention in Olympia – raised £610 for children's charity Barnardo's.
Andrew, an ambassador for the organisation, said: "I'm so grateful to all my fans wherever they are in the world for supporting me, but I have to say a really special 'thank you' to those amazing fans in Team Andy Lincoln.
"They've decided to raise funds for Barnardo's children's charity which I've supported for several years."
The international fan community, which includes members from Australia and the Philippines, has raised more than £24,000 for the charity with events in honour of Andrew's role as deputy sheriff Rick Grimes in zombie horror series The Walking Dead.
The Walker Stalker conventions see them sell T-shirts and raffle off memorabilia from the show.
"I couldn't believe it when I saw they've raised more than £24,000 to enable Barnardo's to support these vulnerable children," the 43-year-old star continued.
"Their fantastic fundraising efforts will help this leading UK charity continue its vital work, giving children a brighter and more fulfilling future.
"As an ambassador for the charity I've been lucky enough to see first-hand the work it does making a difference in youngsters' lives and this is thanks to people like those in Team Andy Lincoln."
Red Nose Day Actually will be broadcast as part of the BBC's special Comic Relief programme on Friday.