Good news for owls, bad news for voles in creature count
Wildlife experts in a remote corner of England have reported a mini-baby boom in the number of tawny owls being born.
An increase in the number of voles, their most important prey, has led around 90 tawny pairs to have chicks, as opposed to just 25 last year, in an area surveyed at Kielder Forest, Northumberland.
The spectacular 63,000 hectare forest is home to the UK's longest-running tawny owl project, which has now been going for nearly 45 years.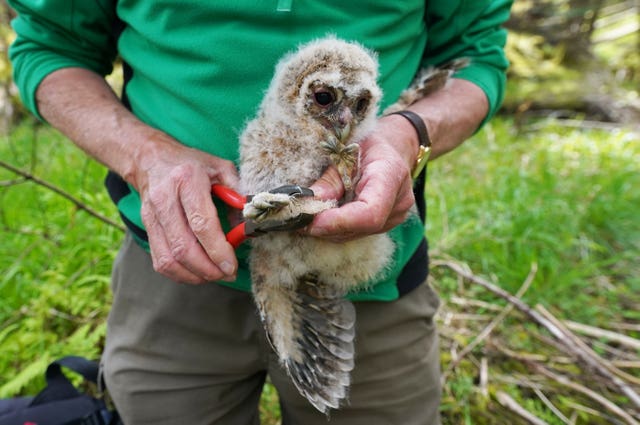 Over that time, Forestry England has installed 240 boxes in the trees to provide ready made homes and allow experts to monitor their welfare.
Thousands of chicks have also been ringed as part of the long-term scientific study, revealing, amongst other things, that some have gone on to live for more than 20 years.
Forestry England ornithologist Martin Davison said: "Chick numbers are linked to the vole population, which undergoes a natural cycle of boom and bust.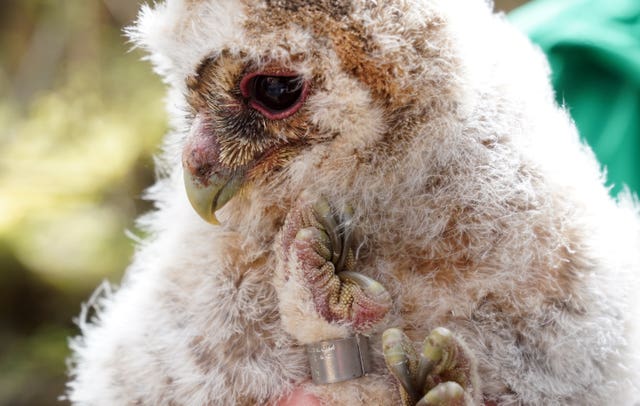 "When they are abundant, owls have more chicks.
"When they are scarce, many skip breeding and wait for better times.
"We've been working with Aberdeen University to chart this cycle with surveys so we anticipated a good year was just around the corner.
"Long-term studies like this are research gold-dust. It's shown that upland forests can support a thriving and stable tawny population when sensitively managed.
"It's a tribute to the long-term skill and dedication of our foresters and ecologists."
The project has also confirmed that tawnies are "home birds", sometimes venturing as little as a quarter of a mile from their place of birth during their life.
Not only are chicks ringed with a unique identifier, but they are also weighed and have one of their wings measured.
"Young tawnies are very docile and it's a painless experience for them. Looking like bundles of fluff, they always bring a smile to my face," Mr Davison said.