Coffee donated to NHS workers as doctor praises 'little signs of support'
A doctor helping to lead an initiative in which people donate coffee to NHS workers has said she hopes staff feel they are "receiving little signs of support" amid ongoing strikes and pressure.
Dr Julia Patterson, 37, is one of three directors at the non-profit campaign EveryDoctor, a group started by a team of doctors in 2019 to lobby the Government for political change that will provide adequate support, conditions, and a sustainable working system for doctors and NHS staff.
After partnering with Leeds-based speciality coffee company Echelon Coffee Roasters and appealing on social media, EveryDoctor has organised more than 1,500 orders of coffee to be sent to NHS staff after members of the public and colleagues stepped up to "show a sign of support".
"The feedback we're getting from NHS staff members is that at a very difficult time, gestures like this do make a big difference," Dr Patterson told the PA news agency.
"My feeling was that if we could do even just a small thing to show people that they are appreciated and that people are in awe of the things that they're doing for others, then it might make a difference.
"I think if I was in this situation, I would feel like someone, somewhere had my back, and this can be really touching."
Health Secretary Steve Barclay has been urged by unions to address the "workforce crisis" consuming the NHS, with new statistics released on Thursday showing that A&E waits are the worst on record, as thousands of nurses and ambulance workers strike in a dispute with the Government over pay.
Dr Patterson, a former psychiatric doctor, worked in the NHS for eight years but left in 2018.
She said that with buying a coffee, a small donation is also made to EveryDoctor, which operates democratically with a membership scheme comprising about 1,200 doctors and 1,000 members of the public.
You can send three types of coffee, a solidarity, support, or revive coffee, as the initiative forms part of EveryDoctor's wider campaign called Revive the NHS.
"We're hoping to keep this going all winter, to keep people feeling like they're receiving these little signs of support," Dr Patterson said.
"(And) a really lovely thing that has happened – we expected NHS staff members to order a bag for themselves, but what we've been hearing from the staff members is messages like, 'Do you think I could order a bag for my nurse colleague or for the ward manager who's doing such a great job at the moment?'"
"It's horrible, actually, to see what people are going through, and yet, the resilience from staff members which has been demonstrated is absolutely extraordinary.
"There's also a situation where, across the public sector, lots of workers are striking or considering striking at the moment, and some of the media messaging that is coming out about NHS workers isn't very sympathetic to the conditions they're working within at the moment."
Dr Patterson said "things are worse in the NHS now than they have ever been".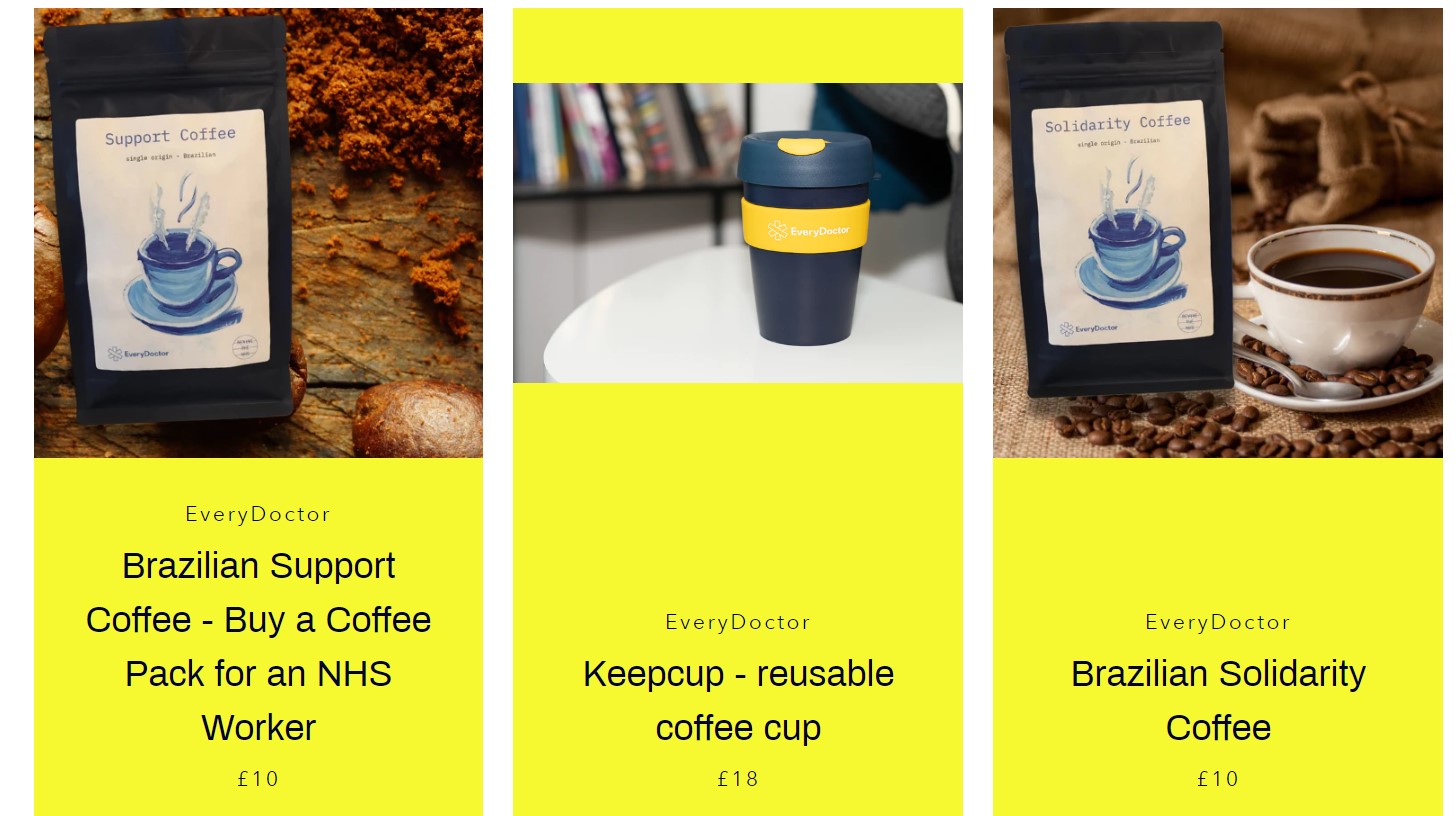 She believes a lot of staff might feel as though they are not supported through "some of the stuff they're reading in the papers".
"The reason we decided to do this is because throughout the pandemic, we had a texting network between lots of doctors where we were checking in with (them) to find out if they were OK, because some people weren't OK.
"I'm very aware that people who are under high pressure can often look like they're coping, and cope for a long, long time, and then suddenly they stop coping because it all becomes too much because the stress is really, really high.
"The NHS is an enormous employer, there are hundreds of thousands of staff who probably like coffee, and if we can get a bag of coffee to tens of thousands of people, that will be a fantastic thing, to make people's day a little brighter."
To find out more about the work of EveryDoctor, go to: www.everydoctor.org.uk