Scotland shirt worn by Jim Baxter in 1967 Wembley victory to be sold at auction
The football shirt worn by Jim Baxter during Scotland's famous victory over England in 1967 could fetch up to £60,000 when it goes up for auction next month.
The number six jersey was worn by Scottish footballing legend "Slim Jim" for the game at Wembley which Scotland won 3-2, ending an unbeaten run of 19 matches by the then world champions.
The game, in which Baxter famously put on an impromptu display of keepie uppie skills, is considered one of the finest moments in Scottish football.
Baxter played just two more games for Scotland before retiring from football in 1970.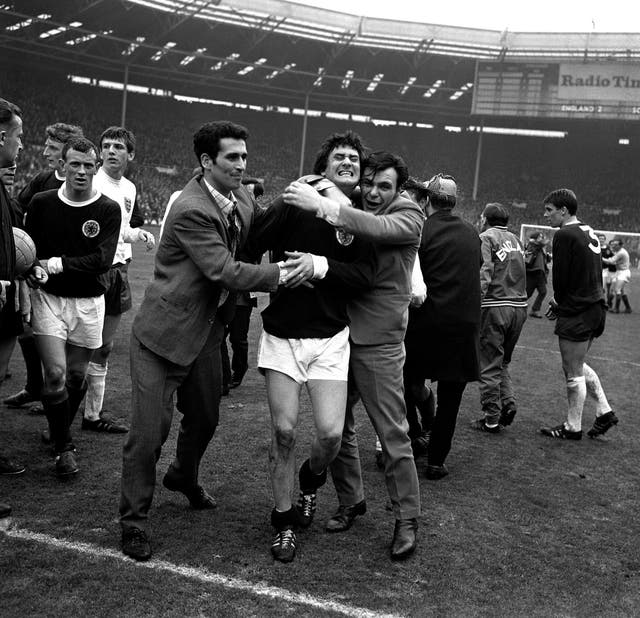 He died in 2001 aged 61.
The shirt has been on display at Rangers' Ibrox stadium in Glasgow for 10 years, but is now being put up for sale by Mark Deighan on behalf of his father Jimmy McGarrity.
Mr McGarrity was gifted the shirt by his friend and former Chelsea player Alan Hudson, who in turn got it from the late England star Alan Ball.
Mr Deighan said: "The jersey has been in our family for over 40 years. Unfortunately my dad has not been well for some time and we decided that the time was right to sell the jersey to help him to do some of the things and see some of the places he has talked about over the years."
Some of Baxter's sporting medals and trophies will also be auctioned off in the sale in Glasgow on Friday February 3.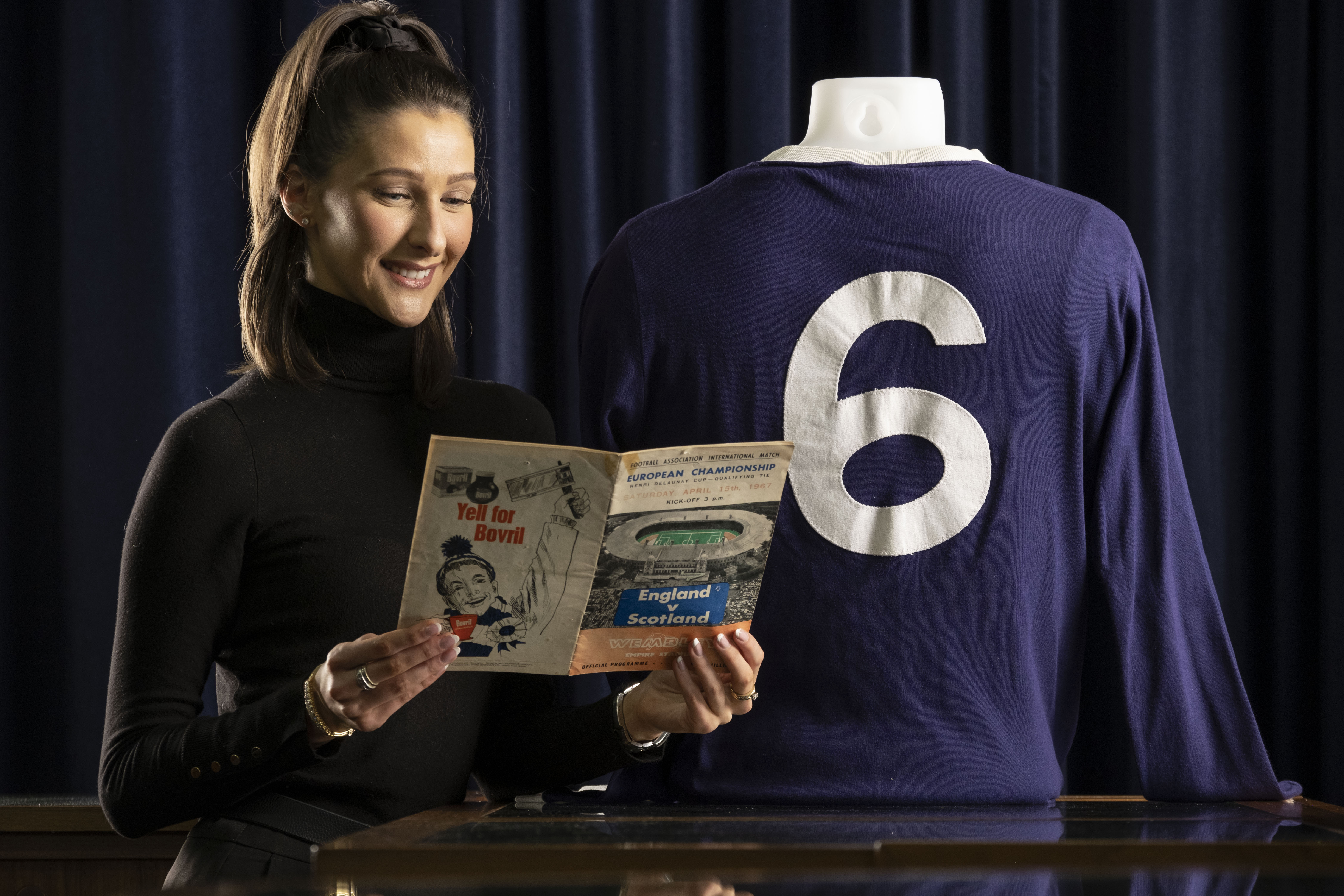 James Bruce, sporting specialist at auctioneers McTear's, said: "This is a hugely significant piece of Scottish football history and arguably the most important Scotland football jersey ever to come to auction.
"To defeat the world champions in such dominant fashion was a remarkable feat, and one that cemented Jim Baxter's reputation as one of the world's great midfielders.
"The iconic scene in which Baxter runs down the touchline while juggling the ball, is loved by football fans across the globe and is a joy to behold. Indeed, former Manchester United manager, Sir Alex Ferguson, commented 'it could have been set to music'."