Letterbox used by Queen Victoria at stately home found in Surrey cottage
A royal post box which Queen Victoria once used has been discovered at a house in Surrey, with a Christmas card inside.
The 140-year-old item was found in a cottage after being used as a table letter box at Osborne House, the monarch's Isle of Wight holiday home.
The late 19th-century curved wooden box features the royal 'VR' cypher – meaning Victoria Regina – and will be put under the hammer by Derbyshire firm, Hansons Auctioneers, on Saturday, January 28.
Charles Hanson, owner of Hansons Auctioneers, said: "It's a first-class find fit for a queen dating back to circa 1880. We can only imagine the tone and content of the notes the queen must have placed inside but one thing we can be certain of is that she enjoyed sending letters and cards.
"Most people still do but, sadly, postal strikes, high stamp prices and the cost-of-living crisis have curbed that simple pleasure.
"I wonder what Queen Victoria would have thought about postal costs rising from a penny in the 1800s to 95p for a first-class stamp today. Her profile featured on the Penny Black, the world's first adhesive postage stamp issued in 1840.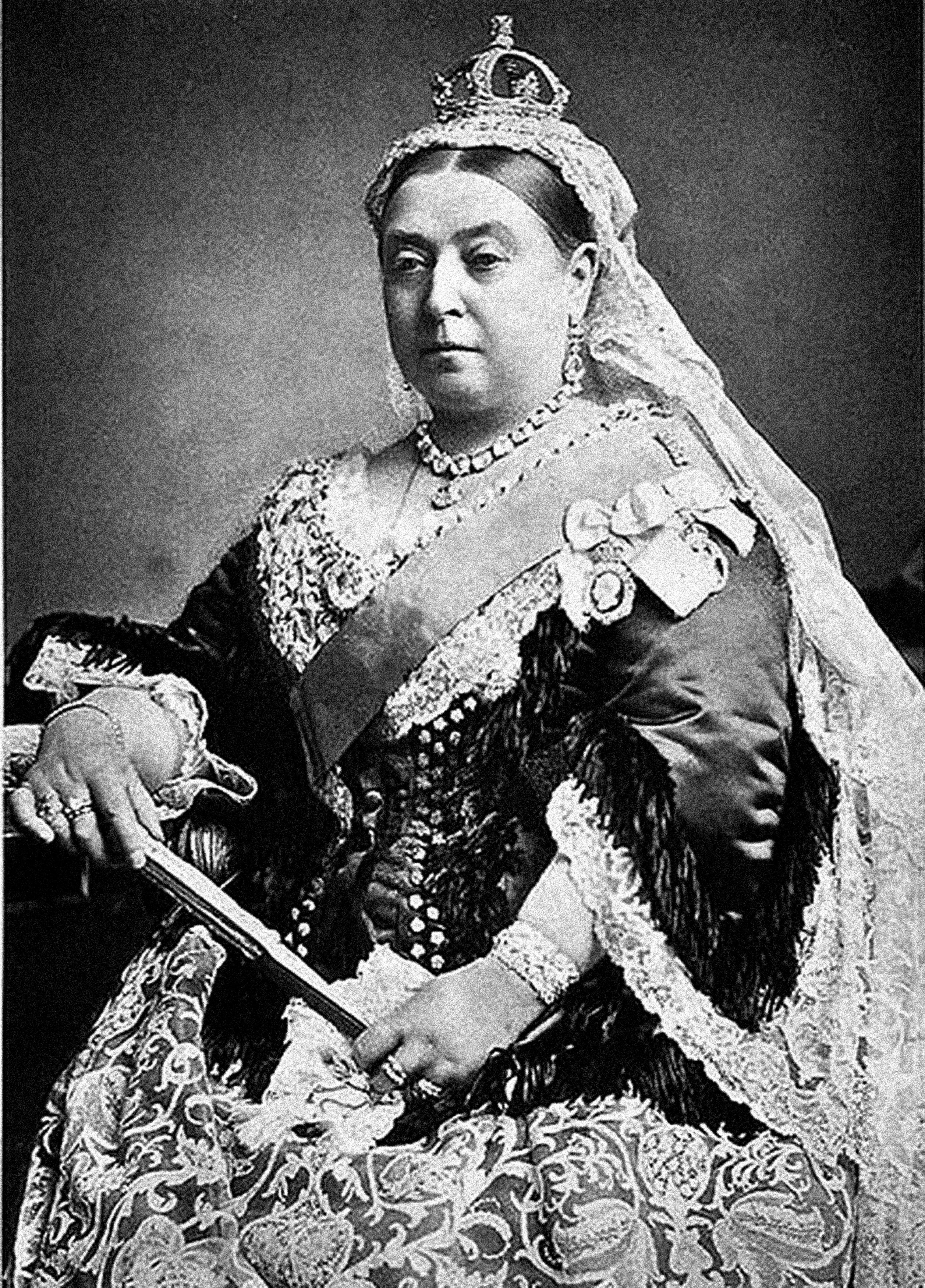 "My family received hardly any Christmas cards compared to previous years and many people I know say the same. That's such a shame.
"Christmas is often the only time we hear from old friends or family far away. It's a festive tradition that's delivered joy for generations. Costs appear to be crushing this annual gesture of goodwill.
"I was reminded of this when we discovered the letterbox because the seller found a vintage Christmas card inside.
"The price of a couple of stamps could buy a pack of cards today. With soaring inflation and winter fuel bills to contend with, it's not surprising some people didn't send many, or any."
The item, which has an estimate of between £4,000 and £6,000, was found during a routine visit to the home of an antique collector.
The post box would have previously been used as a table letter box at Osbourne House, in East Cowes, which was built for Queen Victoria and her husband, Prince Albert, as a country retreat.
Chris Kirkham, associate director of Hansons London, said: "I discovered it during a routine home visit at a cottage in Surrey.
"I was called in to assess items gathered by a keen antique collector over a lifetime.
"It was purchased decades ago by the seller's grandfather. He lived on the Isle of Wight.
"We understand he acquired it at a Carisbrooke sale which offered items relating to Osborne House in 1944 or 1945.
"The Isle of Wight is home to Carisbrooke Castle Museum. It was founded in 1898 by Princess Beatrice, Queen Victoria's youngest daughter.
"The Princess died in 1944 and a sale of items took place around that time."
Queen Victoria enjoyed the second-longest reign of any British monarch in history, with her reign of more than 63 years surpassed only by Queen Elizabeth II, who was on the throne for more than 70 years.
The seller, from London, who has been kept anonymous, said: "My grandfather collected amazing objects over the course of his life. He was fascinated by antiques and collectables.
"We think the post box may have been given as a festive gift as we found a Christmas card inside.
"It's hard to part with family heirlooms but this royal item deserves to be seen and enjoyed."
The item will be sold by Hansons Auctioneers at their London showroom at the Normansfield Theatre, in Langdon Park, Teddington.