This baker made a life-sized Harry and Meghan cake
A life-sized cake of the Duke and Duchess of Sussex is among the many sweet treats at this year's Cake International show in Birmingham.
The event showcases the best of baking, sugar-craft and cake decorating, and is running at the NEC from November 2-4.
The cake was made by baker Lara Mason, who spent 250 hours and used 300 eggs making the full-sized dessert portrait.
The piece shows the couple standing together, with added features of a baby bump and baby photo album.
Taking to Facebook to celebrate her design, Mason said: "It's Cake International 2018 and I have been given the honour of being asked to exhibit a piece… which in my eyes is every cake makers dream come true, so thank you!"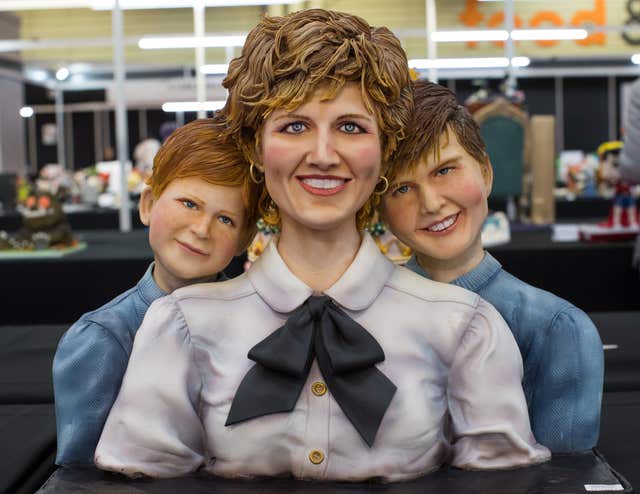 Previously, the baker has made an edible replica of Prince George, which stood at 91cm tall.
She made the life-like Prince George cake for an international baking competition in 2015, where she won a gold award.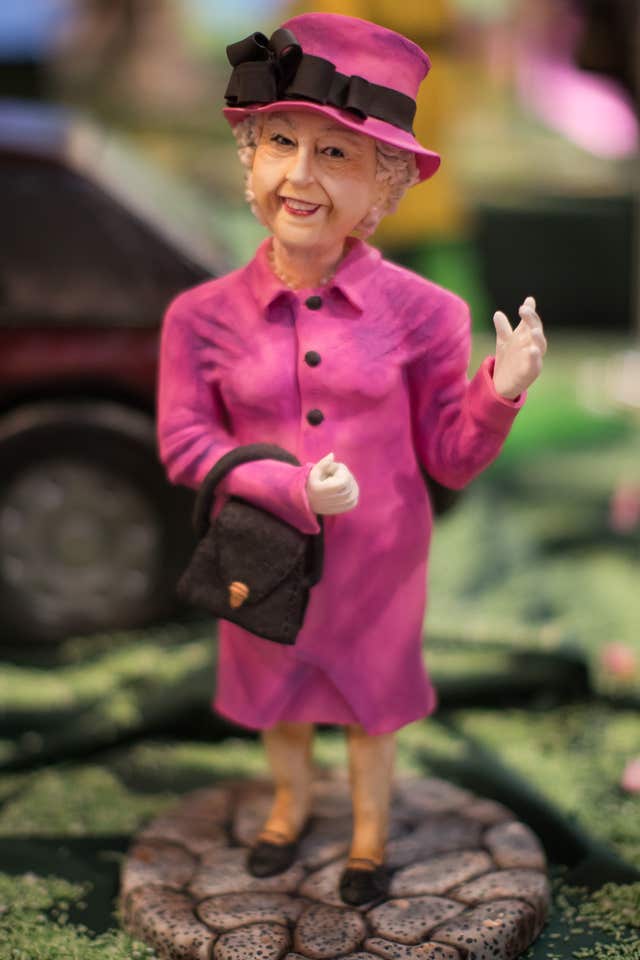 Mason's Meghan and Harry cake is covered in chocolate ganache, with poured sugar for the eyes. Everything except the frame is entirely edible.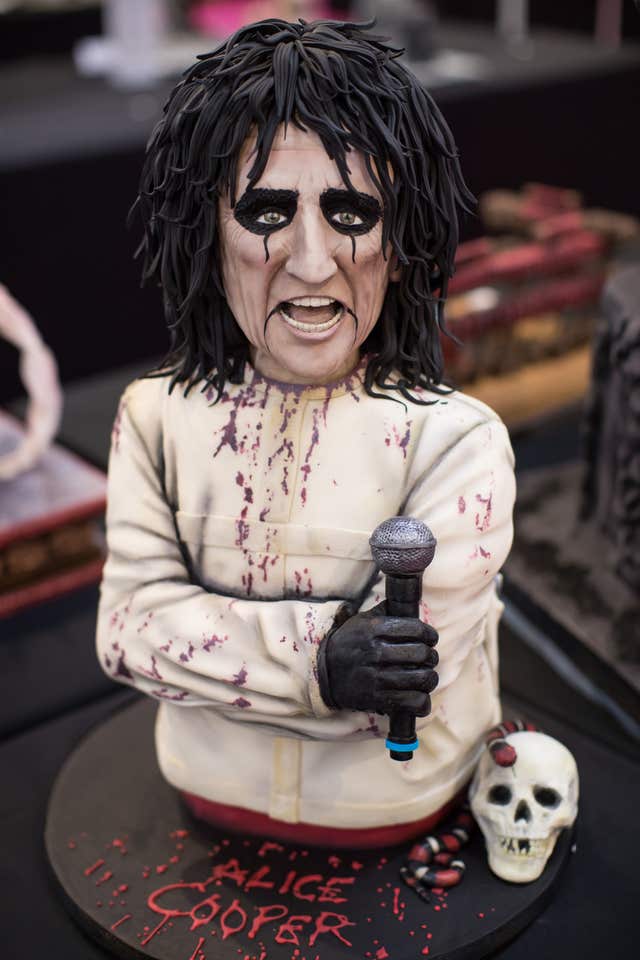 Other cakes on display at the 2018 show included a Princess Diana tribute, an Alice Cooper cake, and even a replica of Gollum from The Lord Of The Rings.
Royalty seemed to be a popular theme of the event, with many members of the Royal family including the Queen also on display in cake form.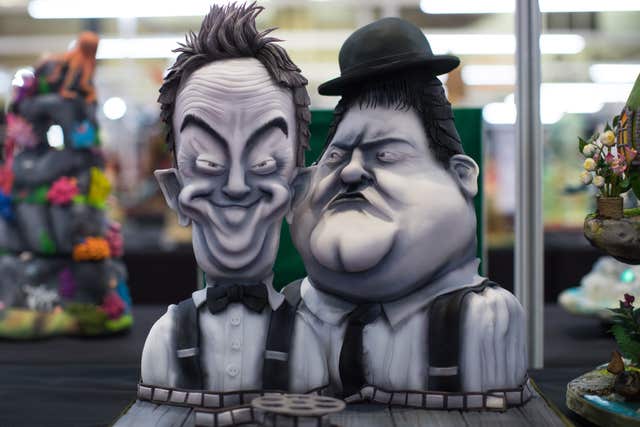 Film characters and actors also seemed like a favoured theme, with one talented baker even recreating Chewbacca from Star Wars.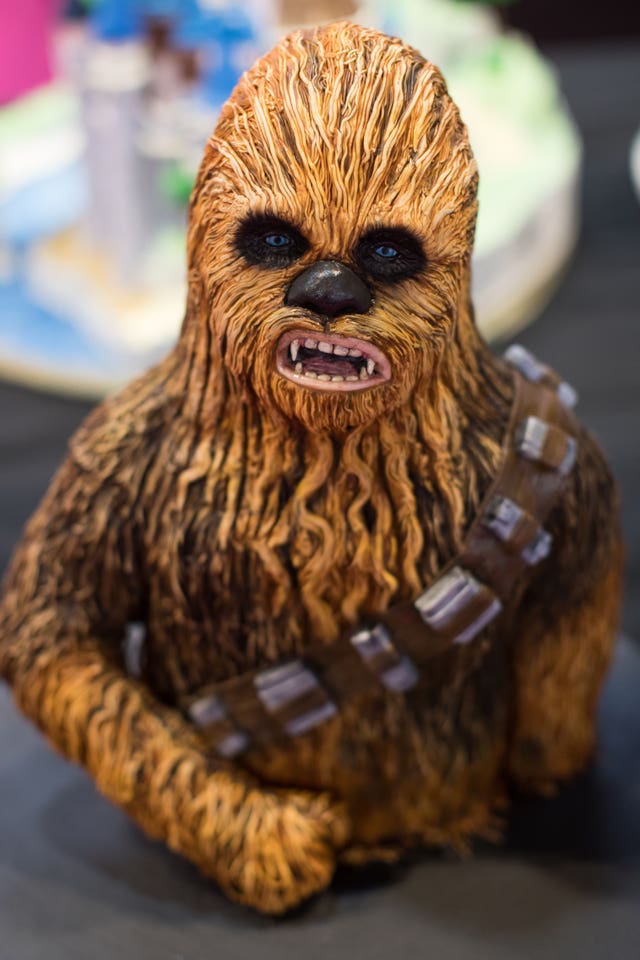 Cake International is held at Birmingham NEC until November 4. The show will then go on the road to London Excel in April 2019.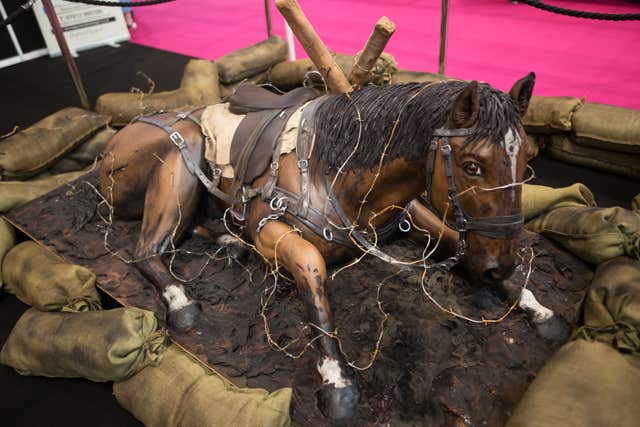 Cake International 2018 will celebrate its 25th year of the flagship NEC show.
As well as showcasing the Royal cakes, the show will include workshops, demonstrations, and exhibitions.