Watch this newborn baby elephant begin to explore the world
Meet the baby elephant which arrived a few days early to give his keepers a real surprise.
The yet-to-be-named calf is a son for first-time mother Jama and the first calf to father Coco since he arrived at Howletts Aspinall Wild Animal Park three years ago.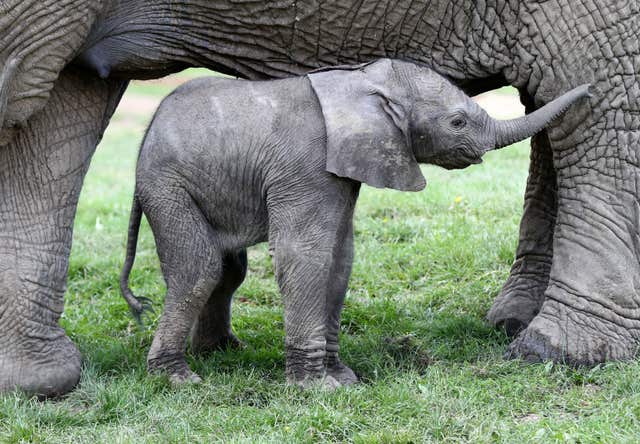 The elephant arrived on Monday morning after a 20-month gestation period.
Adrian Harland, animal director, said: "We knew he was on his way, but we initially calculated that he would arrive a little later than he did.
"Obviously, we're all absolutely thrilled, and the little calf is thoroughly enjoying himself, meeting his new family and being fussed over by the herd."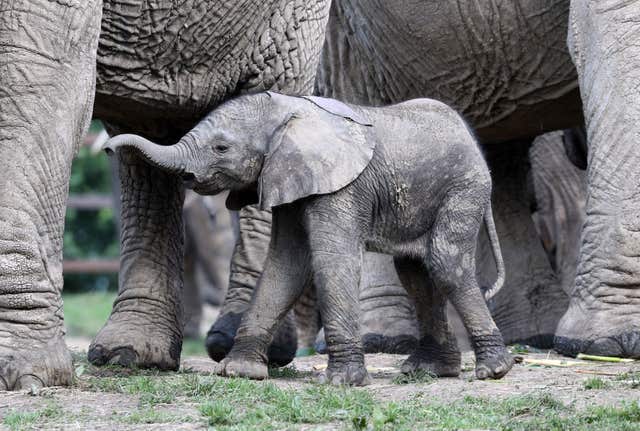 The herd is seen walking a little slower than usual to allow the baby elephant to keep up, but video shows he was keen to explore.
With the new addition, Howletts Wild Animal Park in Bekesbourne, near Canterbury, is now home to 13 elephants – the largest herd in the country.
The baby weighed in at 120kgs soon after the birth but could weigh as much as six tonnes when fully grown.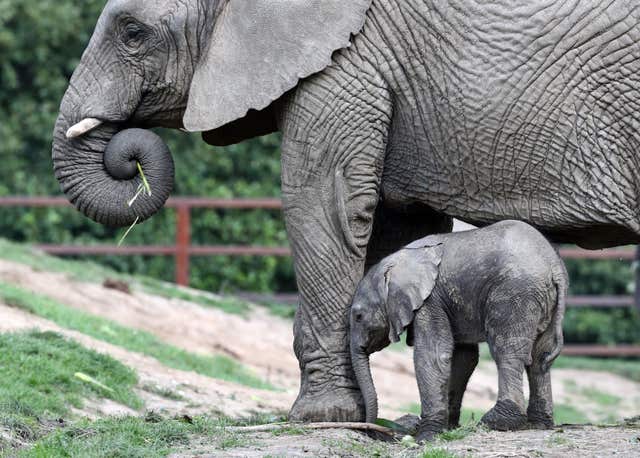 Line Monange, deputy head of the elephant section added: "Mum and baby are doing very well, supervised by grandmother Masa.
"Although it is early days yet, the little one spent all day bonding with the herd and we're confident that he will soon become a firm favourite with our visitors."