Watch 1,500 pigeons with LED lights fly over London in a spectacular art display
More than 1,500 pigeons wearing LED lights were released into the sky at a London arts festival as part of an outdoor performance.
The event at Lift Festival – also known as the London International Festival of Theatre – was in homage to the birds who carried messages during the First World War.
The performance – called Fly By Night – was choreographed by American artist Duke Riley.
It took place on June 20 in Thamesmead and lasted around 40 minutes.
The event was originally premiered in New York in 2016 and was reworked for London.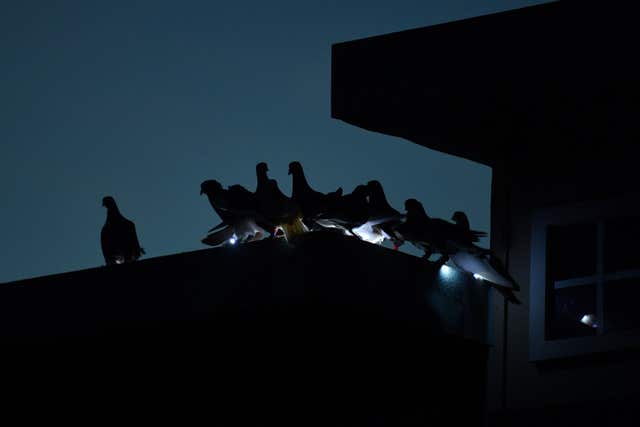 Riley spent around three months training the birds using whistles to take part in the performance.
More than 100,000 carrier pigeons were used as messengers during the First World War.
The birds always flew home when released and the pigeons' nests were in places the troops needed to send messages.
Lift is a biannual festival which runs throughout June and celebrates the capital's diverse art and culture.