Children delight as refugees build Ferris wheels in Rohingya camps
Young Rohingya refugees have been filmed playing on a newly-built makeshift Ferris wheel in their camp in Bangladesh.
Footage shared online by British Red Cross aid worker Julia Brothwell shows a line of children awaiting their turn in front of one of the wooden structures in the Balukhali camp.
The camp is one of many vast sites where hundreds of thousands of Rohingya Muslims are living, after fleeing their homes in Myanmar to escape the violence which the UN has called "a textbook example of ethnic cleansing".
"They said the community had built them, but we didn't get a sense of who exactly," Ms Brothwell, 54, told the Press Association. "Between us, I think we counted six Ferris wheels in total but there may be more.
"There was a massive queue of children waiting for their turn.
"It was just such a startling thing to see, there had been nothing like that beforehand and you don't usually see the children playing a huge amount."
Ms Brothwell, from Morecambe, Lancashire, said although schools run in the morning there is generally little for children to do in the camps.
"I think these videos show people are resilient despite their circumstances," she said. "And it doesn't take something very sophisticated to give a child some enjoyment.
"We have to look at providing more stimulation like this in the camps to keep children engaged and ward off any depression or trauma they might be feeling, as well as their parents or grandparents living in these circumstances."
The wheels seen by Ms Brothwell and colleagues were in Balukhali-2, an area of the camp set up quickly at the end of last year, when 600,000 refugees moved in to the area, so they have appeared within a matter of six months.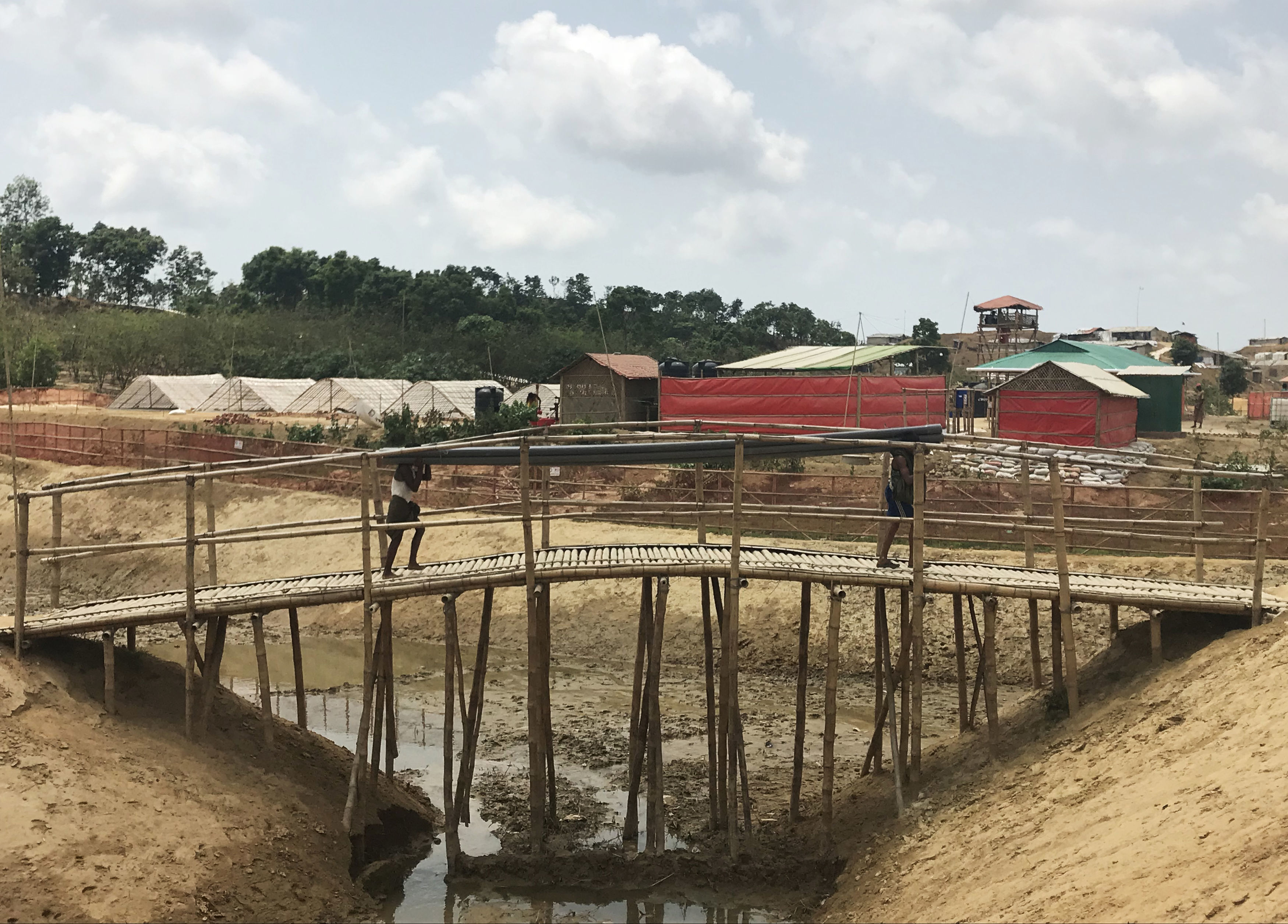 The British Red Cross, who Ms Brothwell has worked with for 24 years, is one of many charities and actors working in the area to alleviate the situation.
"We do hygiene promotion in schools, teaching children how to brush their teeth, clip their nails and wash their hands properly," she said. "Sometimes it's as simple as removing human waste from houses and treating it.
"We don't know how long people will be living in the camps so we have to plan for the long term and hope we have the resources to keep going.
"That would be my main message, we really do need all the help we can get to continue doing our work."
To donate to the British Red Cross, visit their website.