A guy got schooled for trying to use a faulty vending machine… twice
People who repeatedly tried to use an out-of-order vending machine got schooled via a passive-aggressive note which quoted Albert Einstein.
The first guy lost money trying to buy two bags of crisps and wrote up a note for whoever manages the machine detailing their loss.
An optimistic second person then tried to use the machine, losing 70p attempting to buy a flapjack.
But one Reddit user added a note questioning their wisdom of repeatedly trying the broken machine.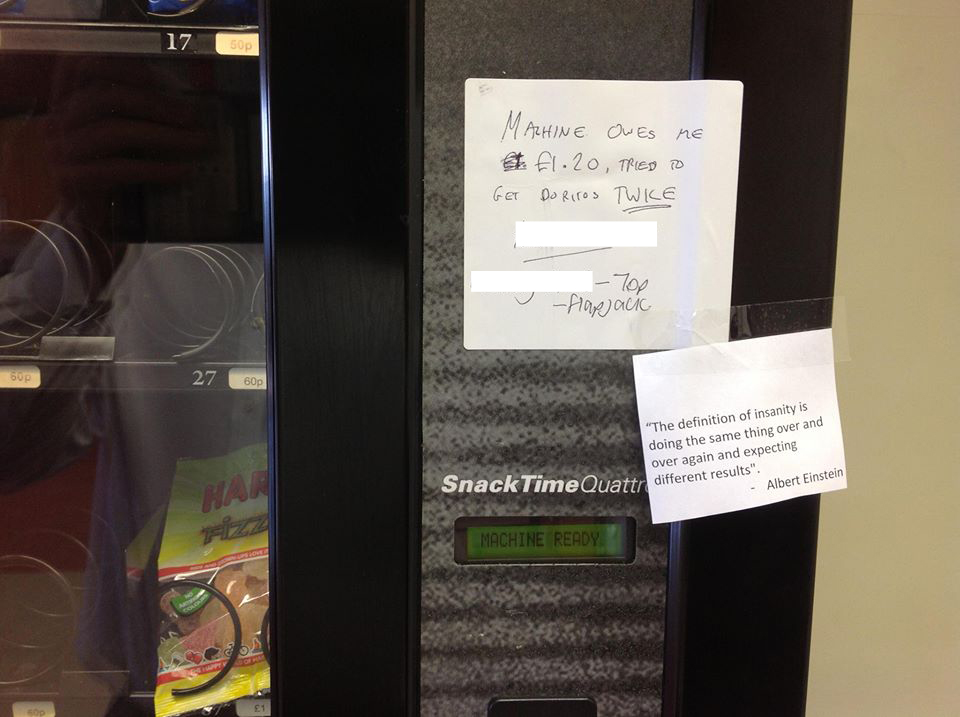 Redditor JT_3K added Einstein's quote: "The definition of insanity is doing the same thing over and over again and expecting different results."
He took the picture at the Sheffield office where he worked in 2013, but has only shared it publicly now.
"It was the vending machine in our 300-person office. I added the second note – I frankly can't comprehend the person who tried it twice when it didn't move whatsoever."