Brazil's World Cup ad contains an excellent reference to THAT airport commercial
Fans of Nike's football adverts will have noticed one very nostalgic reference in Brazil's World Cup promo.
Twenty years ago the sportswear company produced an advert with Roberto Carlos and other members of the Brazil squad, but crucially, they produced it with Ronaldo.
The 1998 commercial shows the players playing football through an airport, culminating in a chance for Ronaldo to score between two posts. See if you can spot the reference to it in the 2018 ad.
At the 37-second mark that's Ronaldo, top scorer at the 2002 World Cup, hitting the post as he attempts to slot the ball home.
Seem familiar?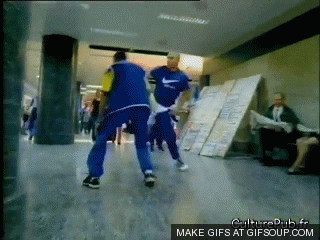 Yep, that's Ronaldo – then at his peak – agonisingly striking the post at the end of Nike's brilliant advert.
A stunning reference. Ronaldo scored four goals on the way to the World Cup final that year – who will take on the mantle for Brazil this time around?