Chester Zoo has a new okapi baby and it couldn't be more adorable
An endangered male okapi has been born at Chester Zoo, making it the 68th born in a European zoo.
The calf, named Semuliki by keepers, is the first for both mother K'tusha and father Stomp.
Semuliki was born on April 27, but has only recently been out in the public eye.
Okapi, the only living relative of the giraffe, are deer-like but with zebra-esque markings. They are found in the wild in the Democratic Republic of Congo but were only discovered by scientists in 1901, due to their camouflage fur and dense forest habitat.
Their population has declined by nearly 50% over the past 20 years, but Chester Zoo is committed to their survival.
Mike Jordan, collections director at Chester Zoo, said: "The biggest current threat to the okapi is hunting due to the presence of illegal armed groups and a growing bushmeat trade across nearly all of the okapi's range. This insecurity is a major hurdle to effective conservation action in most areas.
"A heart-breaking example of this was in June 2012 when armed rebels attacked the headquarters of a reserve that the zoo supports – the Okapi Faunal Reserve (OFR) in the DRC's Ituri forest – tragically killing seven people and the 15 okapi being cared for at the station.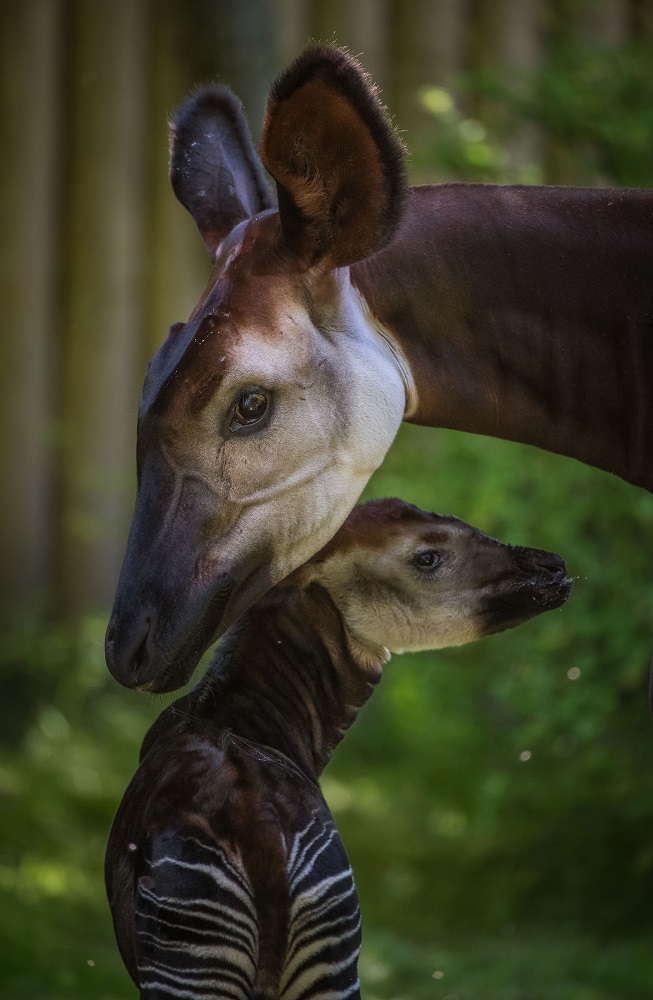 "However, we won't give up on these wonderful animals and Chester Zoo continues to fight for the species. We support our partners in the Okapi Conservation Project and the Congolese Institute for the Conservation of Nature, despite these difficult and dangerous conditions, to protect the OFR, a major stronghold for the species."
Along with the Uganda Wildlife Authority and with the support of the Giraffe Conservation Foundation, zoo experts have recently led surveys looking for okapi in the Semuliki National Park in Uganda, on the border with DRC.