9 of the best memes to come out of the royal wedding
Harry and Meghan, the Duke and Duchess of Sussex, married at a gorgeous wedding ceremony at St George's Chapel in the grounds of Windsor Castle on Saturday.
The wedding, which hosted 600 guests, went off without a hitch and provided many happy memories for the family for years to come.
However, when a large event is broadcast in front of the whole world, social media users are guaranteed to make several memes out of it.
From hilarious to heart-warming, here are nine of the very best memes to come out of the royal wedding.
1. A little page boy captured everybody's hearts.
Meghan's pageboy, one of Jessica Mulroney's seven-year-old twin sons, had a face of wonder when he entered the church.
2. Guest Tom Hardy looked a little unimpressed.
Actor Tom Hardy, a guest at the wedding, looked a little stony-faced at the ceremony.
3. Some made fun of the fact that Harry's ex-girlfriend attended the ceremony.
Chelsy Davy, Harry's ex-girlfriend, attended the royal wedding.
Though she was probably very happy for him, people caught her looking less-than-impressed, sparking jokes and memes.
4. Bishop Michael Curry wowed the world with his passionate address.
American Bishop Most Rev Michael Curry gave a dramatic address entitled The Power of Love during the wedding, quoting Martin Luther King Jr.
He said: "We must discover the power of love, the redemptive power of love. And when we do that, we will be able to make of this old world a new world. Love is the only way."
People loved the passionate speech, even making him into a meme.
5. A moment in the royal carriage sparked several jokes.
A moment where Meghan looked happily to the crowd from her carriage was turned into a meme.
6. People noticed that the head-wear was quite subdued.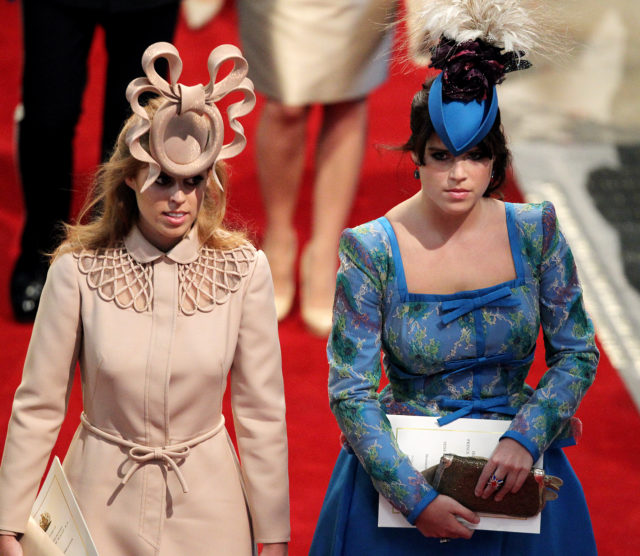 Princess Beatrice and Princess Eugenie wore understated hats… quite a change from their head-wear at William and Kate's wedding.
7. Three-year-old Princess Charlotte stuck her tongue out at onlookers.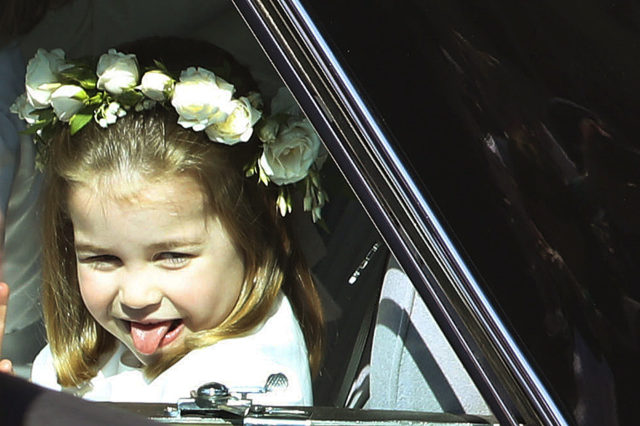 In the car on the way to the ceremony, the three-year-old princess cheekily poked her tongue out to the crowd.
8. People had opinions about William's outfit.
The Duke of Cambridge, like Harry, was wearing the frockcoat uniform of the Blues and Royals, however he also wore an aiguillette – golden cords on his right shoulder.
9. And, sweetest of all, people made some heart-warming comparisons to Cinderella.
The happy couple looked like a true fairytale.