This overenthusiastic dog is all of us when we see our best friend
Dogs are wonderful animals, but sometimes they are a little too eager.
Bertie the seven-month-old English bulldog has been filmed careering into his owner in their south east London garden. His owner Ellen Newark, 22, shared the video on Twitter.
It turns out this flurry of activity is quite unusual for the puppy.
"He loves BEING at the park but I have to carry him there," Ellen told the Press Association.
"He absolutely hates walks, in fact he actually pretends to be asleep when I say 'walkies' or get his leash out. The other day he actually fake yawned."
So how come Bertie sped towards Ellen in the video? Well, it would appear he thought she had a treat for him when she said "what's this?".
"He didn't care to stop for me because we always play fight and I'm pretty sure he thinks I can't feel pain," Ellen said.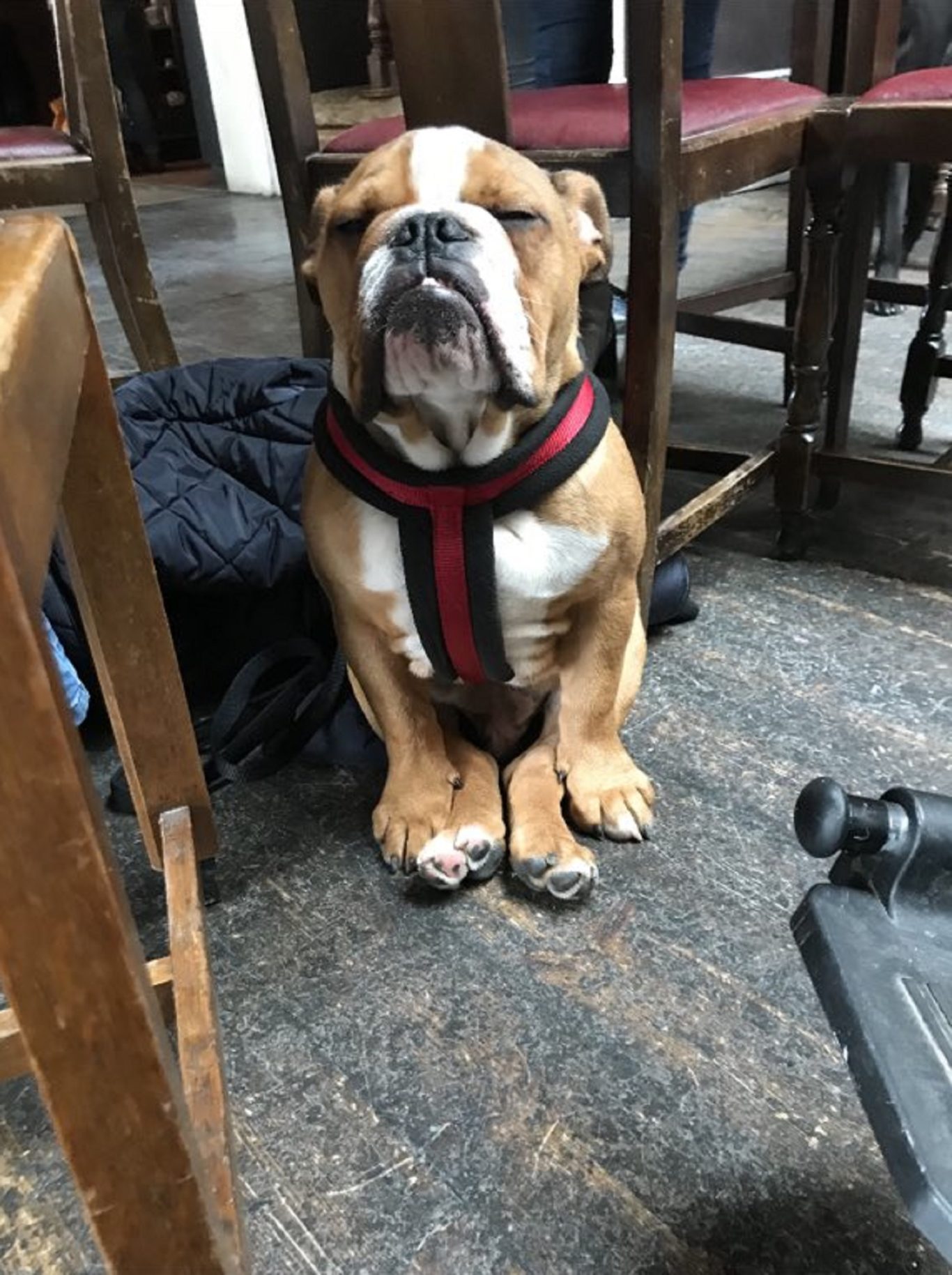 In the video, you can hear Bertie make contact with Ellen as she yelps. Luckily she escaped with just a bruised nose and a comedy video.