This unique footage of a volcano erupting is a technical marvel
They say the best camera is the one you have to hand, but what happens when that kit can't quite get the job done?
William Russell had to think on his feet when he found himself in the midst of a volcanic eruption while visiting Kyushu, Japan.
The 30-year-old, originally from the UK but living in Osaka, had both a DSLR camera and a drone with him when he realised Mount Sakurajima had begun to erupt, but neither was the perfect equipment to capture the full scope of the event.
"I just grabbed my DSLR from around my neck and started filming it with the widest angle the lens would allow, which was not very wide unfortunately," he said.
"The drone couldn't point up to film the rising cloud so it was no good.
"So I was juggling my drone controller while the drone was still in the air, and trying to film the increasingly massive ash cloud with a lens that couldn't capture the whole thing at once."
What he was left with was three minutes of footage attempting to track the rising ash cloud – but no way of putting it in context.
Instead of simply writing the footage off, William decided to something clever – to overlay it onto a wide photo he'd taken just a short time before the eruption began.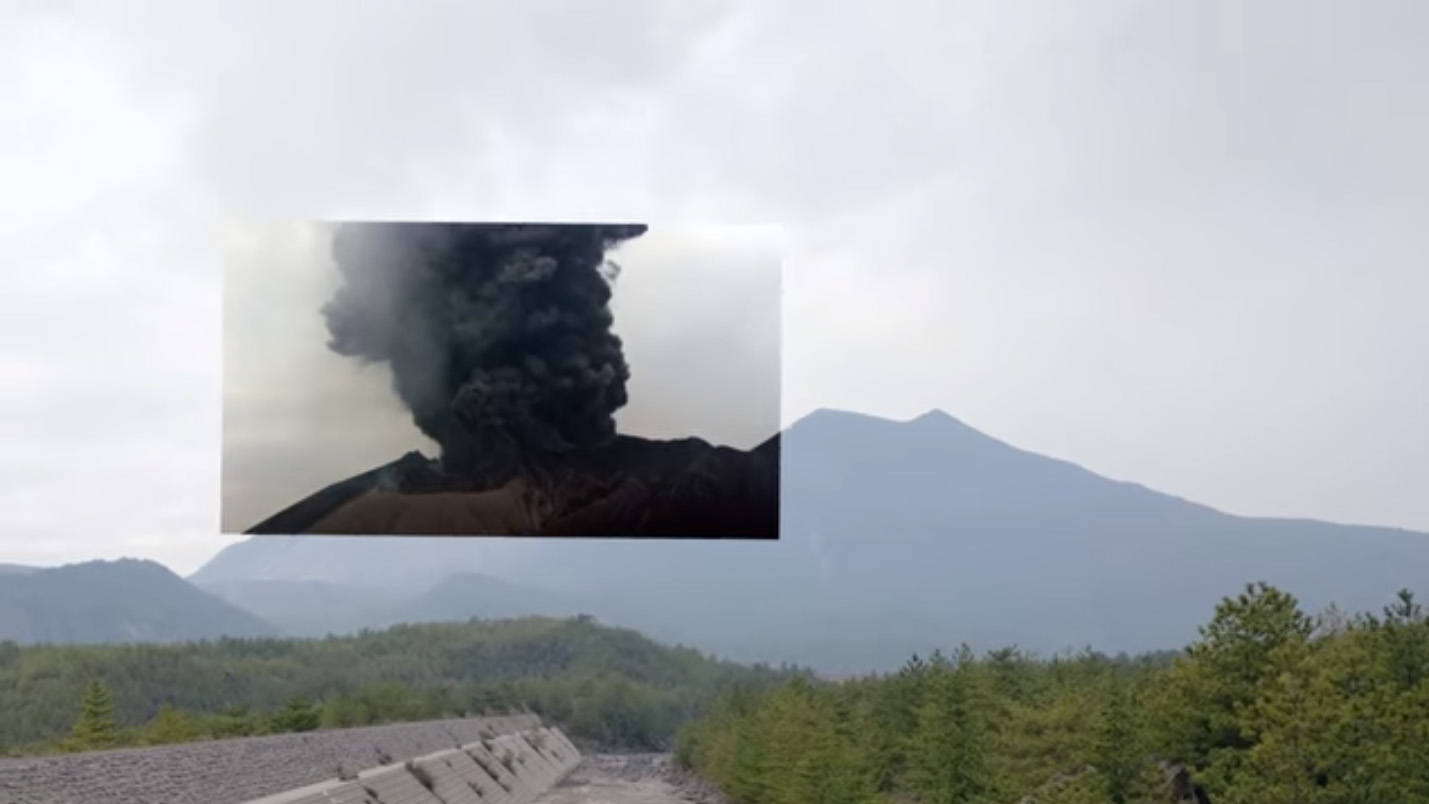 The biggest challenge was stabilising the footage.
"Simple stabilisation techniques wouldn't work because the camera angle changed so much and at many points only the moving ash cloud is visible, which is a nightmare for stabilisation," he said.
With the help of some advanced YouTube tutorials, William eventually got the job done.
It took around 12 hours, with the three minutes of footage sped up and condensed into a 30-second clip, but the resulting video is worth every second of effort that went into it.