Someone created an Eleanor Rigby ft. Pokemon battle music mash-up and it's perfect
In what is quite possibly one of the most nostalgia-inducing pieces of music ever created, one man has combined two of the 20th century's most popular cultural creations into one super tune.
Josef Kenny has worked in production and remixes for other people, and writes music inspired by synth-pop and funk, but the Eleanor Rigby battle theme might be his best work yet.
Combining the famous Beatles song with the battle music from early Pokemon games, it really is a treat for the ears as well as the memory.
"I based the arrangement on the music from the first-generation, original Pokemon games," Kenny told the Press Association. "Specifically the music that plays when you encounter a wild Pokemon.
"Junichi Masuda's battle music for that game is quite similar to George Martin's backing string arrangement for Eleanor Rigby," he continued.
"Both have fast passages contrasted with long, swelling notes, so I thought the two pieces of music would be a good fit together!"
Kenny wasn't wrong. His remix has attracted over 50,000 likes and more than 20,000 retweets on Twitter, capturing the imagination of the internet.
"There are a lot of very talented people making music that imitates the sound of old video games and computers, often pushing the boundaries of what those old systems were capable of," said Kenny.
"But for this I tried to stick to a more basic and sparse style, as it sounded more faithful to the original game's soundtrack.
"It does feel like a niche sort of thing to create, but I suppose since it references the most popular band of the 1960s and the most popular video game of the 1990s, there are probably a lot of people around who'd recognise it!"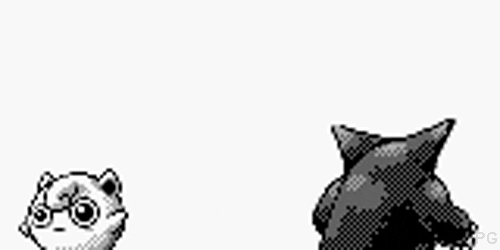 Pokemon would be a very different game if you had to battle the Fab Four rather than the Elite Four at the end of the game.