This bizarre dream about a sun-thieving cat has been turned into a wondrous work of art
Most of the odd dreams people have are forgotten by the time they reach the shower, but one man is using art to make sure he never forgets one of his.
Josh Byer, 40, is a full-time artist in Vancouver, Canada.
That goes some way towards explaining why he decided to create this magnificent painting depicting a cat who stole the sun in his sleep.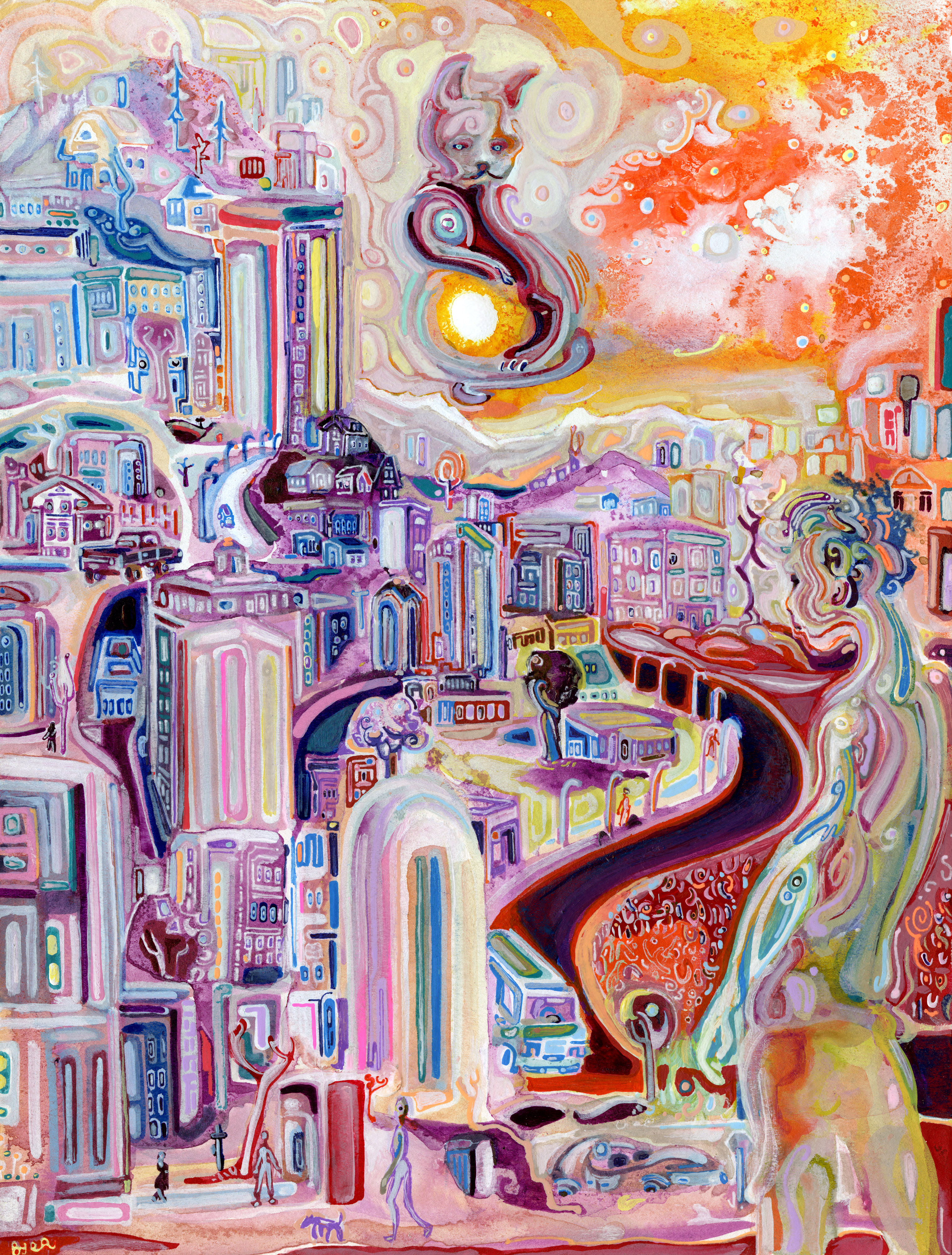 Speaking about the dream, titled The Cat Who Stole the Sun, Byer told the Press Association: "There was a lot of activity in the city. Commuters, rush hour traffic. It was hot, maybe 40 degrees.
"I had taken my shirt off because I was sweating," he continued. "There was a lot of noise. The sky was overcast and shimmered like gasoline."
"That's where the cat appeared, between clouds. He stole the sun while I watched, smiling with tiny little eyes. There was nothing I could do to stop him."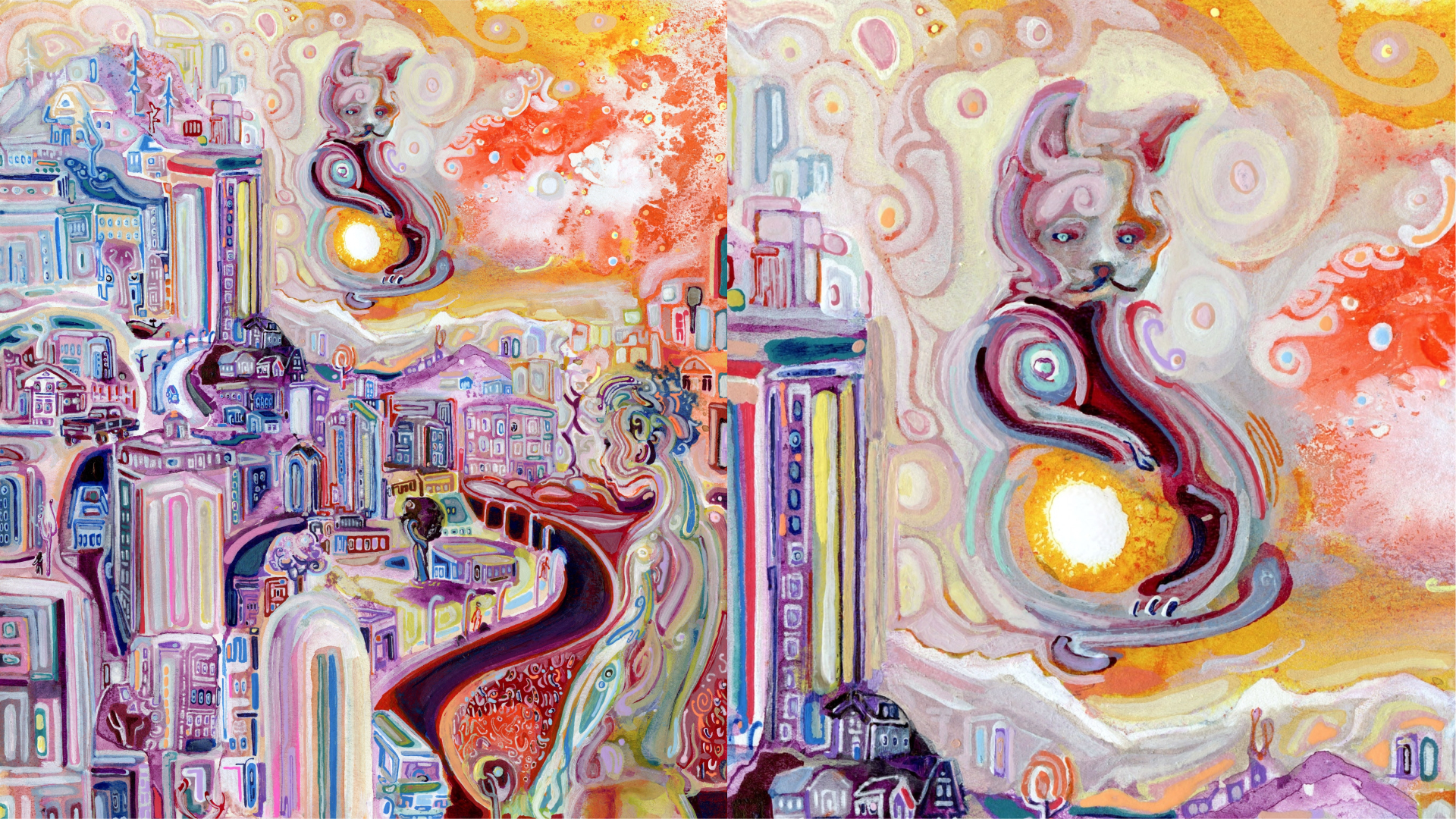 It's certainly an entertaining dream, beautifully told, but it's not the first time Byer has committed his dreams to paper.
"I constantly try to capture my dreams or visions," he said. "Most weeks I'll paint for 60 or 80 hours."
Another of Byer's creations is titled The Swan In The Moon, and looks like this.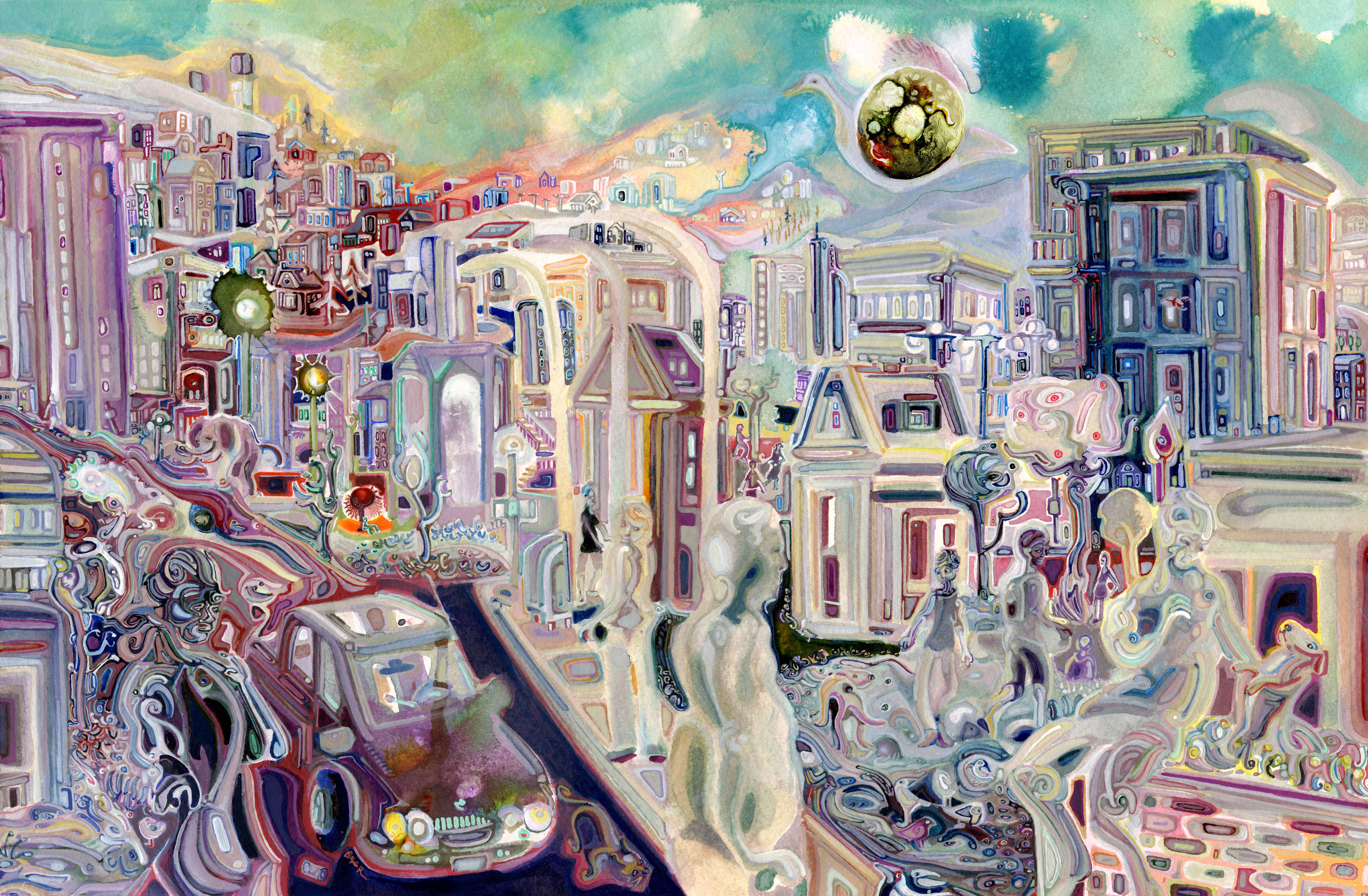 When asked if he was happy with The Cat Who Stole the Sun's likeness to the original dream, Byers said: "I'm about 85%.
"It's close to what I remember, but dreams move and live and leave a lingering sense of loss when you awaken. Paint can only infer those things."
To see more of Byer's work on his Instagram page, click here.