Regiment finally gets its goat after mascot gives soldiers 'bit of a runaround'
It is a tradition that has been more than two centuries in the making.
And while there has been a delay in a British Army unit selecting its newest recruit, it has finally got its goat and Fusilier Shenkin IV has officially begun his training with 3rd Battalion The Royal Welsh.
Soldiers from the battalion travelled to the Great Orme in Llandudno from their HQ in Cardiff to select the new regimental goat following permission being granted by the Queen, who is Colonel-in-Chief of The Royal Welsh.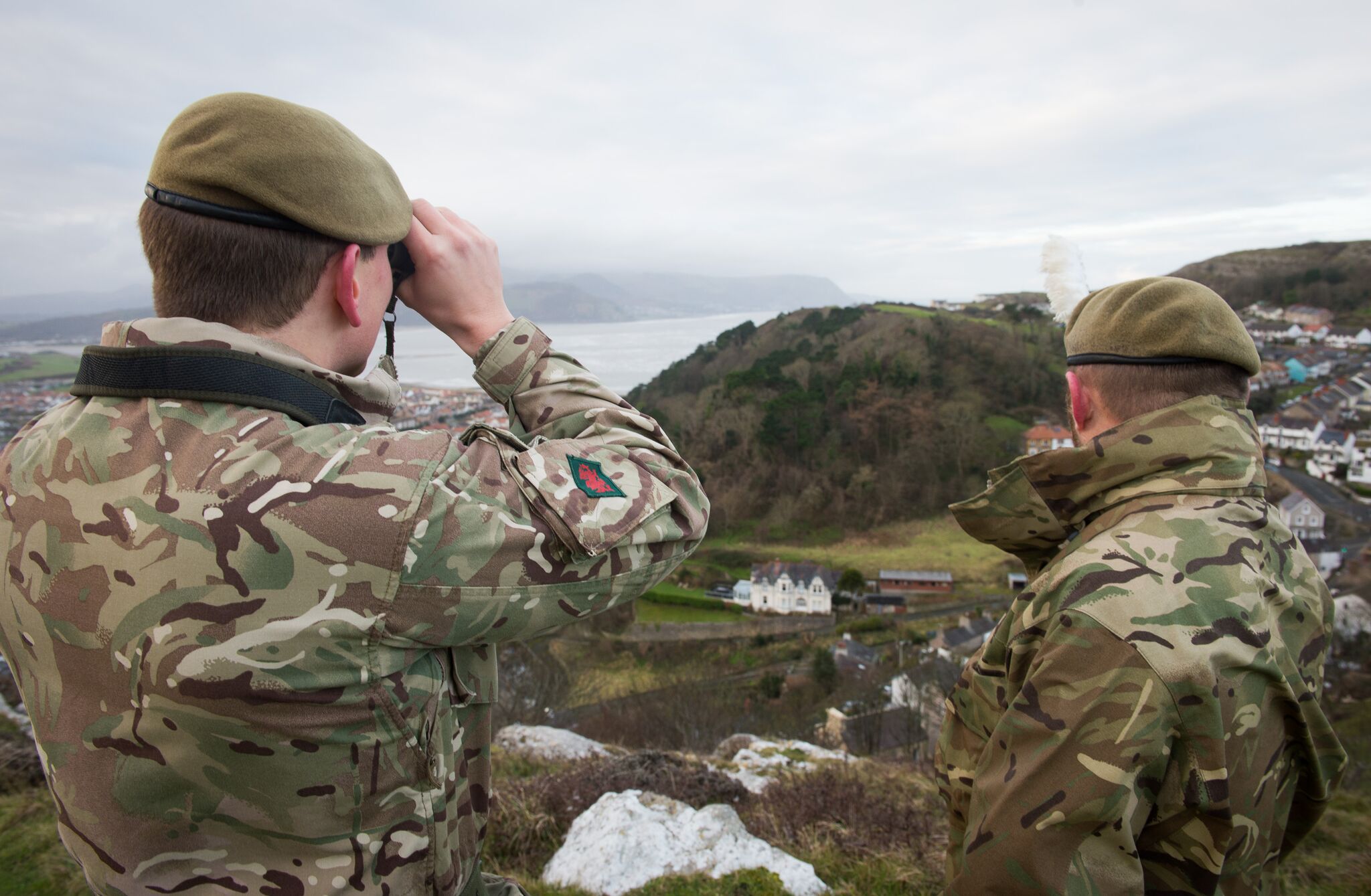 But not all went according to plan.
Captain Tom Sobik and Goat Major Sergeant Mark Jackson picked out the new Kashmir goat and, led by an RSPCA vet and wardens from Great Orme Country Park, sought to safely transport Shenkin IV from the area.
However, the process was much trickier than first thought.
The section of the Great Orme where Shenkin was grazing was set amongst dense shrubland situated on steep slopes, which made for favourable conditions for goats.
Capt Sobik, the battalion adjutant, said: "We were very keen not to rush the process and it was important the proper procedures were observed.
"The welfare of the animals was paramount and under the advice of an RSPCA vet we tried all kinds of ways to encourage Shenkin to a safe spot.
"However, and despite numerous attempts, we decided it was best to postpone.
"The public took great interest in the events of our initial attempt but we are finally relieved we've got our goat.
"There's no doubt we've got a character on our hands. Shenkin is a Welsh icon and he will go on to attract as much attention as his predecessors and serve with distinction.
"We are very thankful to the Great Orme wardens and the RSPCA vet for all of their support and patience over the last few weeks."
The 3rd Battalion The Royal Welsh is Wales's only reserve infantry battalion and is paired with its regular counterpart, 1st Battalion The Royal Welsh.
Shenkin's predecessor is most famous for his appearances in the Principality Stadium leading the Welsh rugby union team during the Six Nations to the sound of the regimental march, Men Of Harlech.
Lance Corporal Shenkin III died in September last year.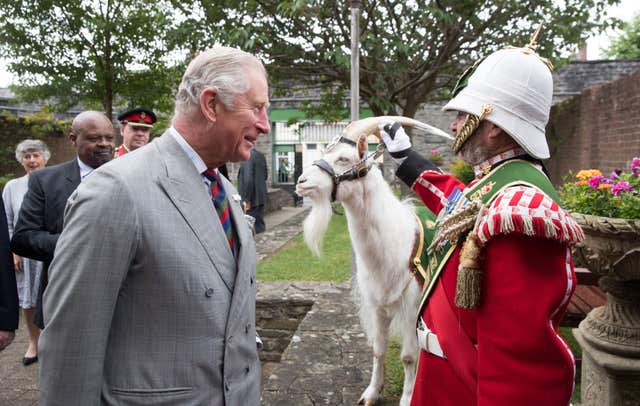 Sgt Jackson said Shenkin IV has now begun an immediate six-month training schedule back at Maindy Barracks in Cardiff.
"Yes, we're very pleased to finally get our goat," he said.
"There was a bit of a runaround on our first attempt but it's all been worth it. There was that cheeky look in his eye when I first saw him and we knew immediately which member of the Royal Herd we were keen on.
"It's all about getting Shenkin used to different noises now and being around people. I take great care in making sure he's fully prepared to face the public and, when he is, he'll be in great demand."
Shenkin IV's first public appearance is due at the national armed forces day event in Llandudno on June 30, where there will be various VIPs and thousands of visitors.
There are many romantic stories of how the goat came to be a regimental tradition.
One relates back to the Crimean War when a bleating goat alerted a sleeping Welsh sentry to an imminent attack from Russian soldiers.
In 1884 Queen Victoria formally presented the Royal Welch Fusiliers with a Kashmir goat from her own herd and the tradition continues to this day.