8 of the most creative placards seen at the NHS march
Thousands of health workers, patients, union members and activists marched in London on Saturday to demand an end to the "crisis" in the NHS.
The peaceful protest urged the Government to provide more beds, staff and funds to ease difficulties the service is facing.
The anger and passion showed by the protesters was best exampled in the form of some imaginative placards. Here's eight of the best.
1. This recollection of history
This creative attack on Health Secretary Jeremy Hunt compares him with Aneurin Bevan – the politician who spearheaded the establishment of the NHS after the Second World War.
2. This remarkable recreation of a vulture
3. This creative use of an umbrella
4. This great effort by a youngster
5. This remake of a classic game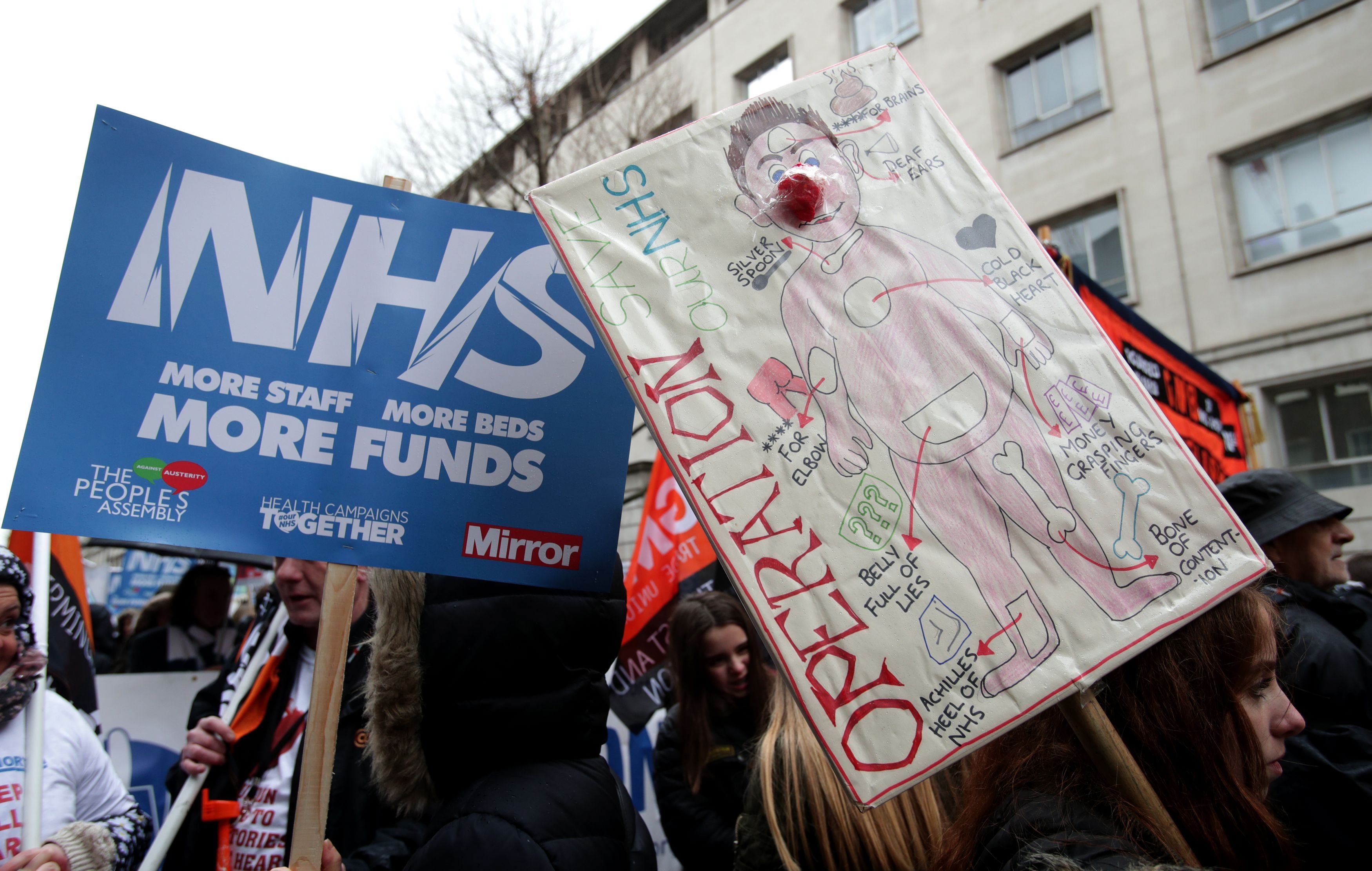 Who can forget the children's classic, Operation?
6. This barbed use of Photoshop
With the help of Photoshop, this sign takes aim at Virgin founder Sir Richard Branson – accusing him of seeking privatisation.
The businessman's Virgin Care health venture reportedly won a record £1 billion of NHS contracts last year, which raised privatisation fears for some.
7. This impressive painting
8. This skeletal metaphor
The march, called "NHS in crisis: Fix it now", was organised by the People's Assembly and Health Campaigns Together.
Protesters concluded the demonstration with an hour-long rally opposite Downing Street.