A year of Donald Trump: What has the 45th president done so far?
Donald Trump made a wealth of promises before taking office: building a wall along the border with Mexico, ditching Barack Obama's flagship healthcare policy, and stopping Muslims entering the country were on his to-do list.
A year on, these are the policies he has managed to enact and the pledges he has broken:
Repealing Obamacare
Mr Trump campaigned on a platform to repeal and replace the Affordable Care Act, Mr Obama's healthcare reform policy that aimed to give all Americans, especially those from low-income families, affordable medical cover.
According to Dr Leslie Vinjamuri, an associate professor of international relations at SOAS, University of London, both sides of Congress plus swaying public attitudes to Obamacare stopped Mr Trump following through on a key campaign promise.
"Shockingly, despite the fact that (Trump) campaigned on how awful the affordable care act was," she said, "the public opinion in support of Obamacare has risen quite significantly during his administration."
"The last thing Congress wanted to do is return to their constituents and tell them that they'd gotten rid of their healthcare," especially considering the upcoming midterms.
The wall
Another of his key campaign pledges was to build a wall along the border with Mexico, paid for by the neighbouring country.
There is no wall covering the 2,000 mile-long border yet, although the department of homeland security did announce the names of potential contractors last August.
The wall is something Democrats have fiercely fought against funding, but Mr Trump maintains the wall will be built.
The president said on Thursday funding for the wall must be part of any deal to replace Obama-era legislation protecting undocumented children that he is threatening to ditch.
Tax reform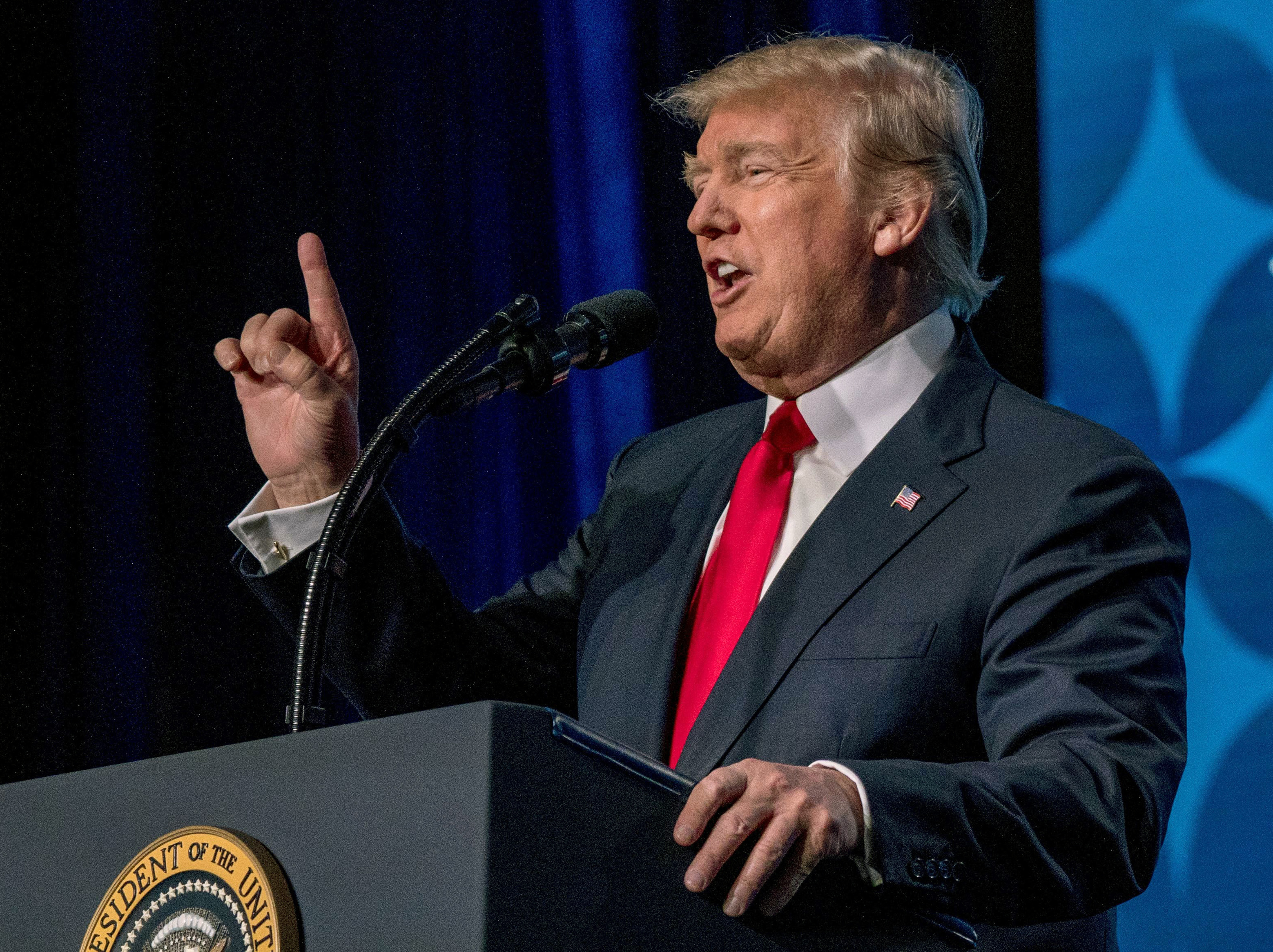 While campaigning, Mr Trump promised to eliminate the death tax, introduce a 15% flat rate for businesses, and simplify the tax code from seven brackets to three, based on income.
And in late December, the White House managed its first concrete win, pushing a tax bill through the house and just about getting it through the senate.
"Republicans were coming to the one-year mark and they wanted that success," said Dr Vinjamuri.
"They wanted to be able to go home and say they'd cut the corporate tax rate and given everybody a tax cut, and there was a time limit on that."
That bill is now law, but does not do all that he promised. There are still seven brackets, the new corporate tax rate is 21%, and the death tax does remain – if only for the very wealthy.
Relaxed regulations
One of the president's first executive orders ruled that for every new piece of regulation introduced by a federal agency, two would have to be repealed.
He has also managed to repeal several Obama-era rules surrounding federal land management, schools, and labour laws for companies with government contracts.
The latter was a resolution he signed to repeal Obama's Fair Pay and Safe Workplaces executive order, legislation which forced firms to be transparent about wages and stopped forced arbitration for sexual harassment cases at work.
"He has stripped a lot of regulations," said Dr Vinjamuri. "He's certainly made some progress on deregulation."
Foreign policy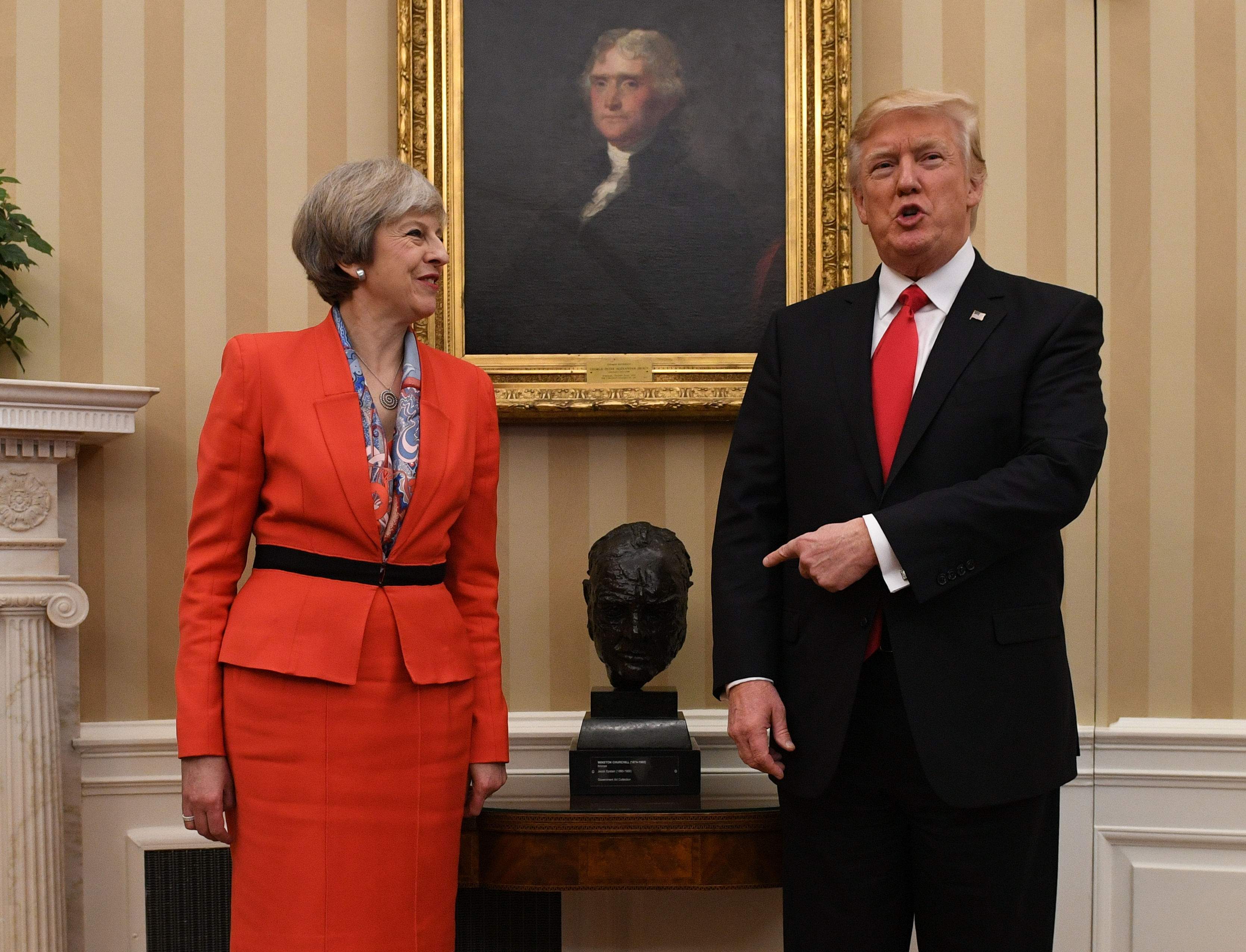 Despite often tweeting criticism of other world leaders, the US president has had some foreign policy successes.
One of his first moves as president was to withdraw the US from the Trans-Pacific Partnership, as promised.
While campaigning Mr Trump also said he would "cancel the Paris Climate Agreement", and last June he announced the country's withdrawal.
However, on Thursday, he said the country could "conceivably" rejoin.
In 2015 Mr Trump proposed a "total and complete shutdown of Muslims entering the US", but that was later diluted to suspending immigration from countries "compromised by terrorism".
A partial victory on that promise came after he signed an initial ban last January, blocking entry to nationals from several Muslim majority countries.
After multiple court battles, the supreme court ruled in December that the ban could be imposed.