The surprisingly creative side of Winston Churchill
The final artwork of Sir Winston Churchill will go on sale at Sotheby's and is expected to attract bids of more than £50,000.
The Goldfish Pool At Chartwell was painted around 1962, three years before the former prime minister's death.
Churchill gifted the work to his bodyguard Sergeant Edmund Murray before his death. It has not been sold before.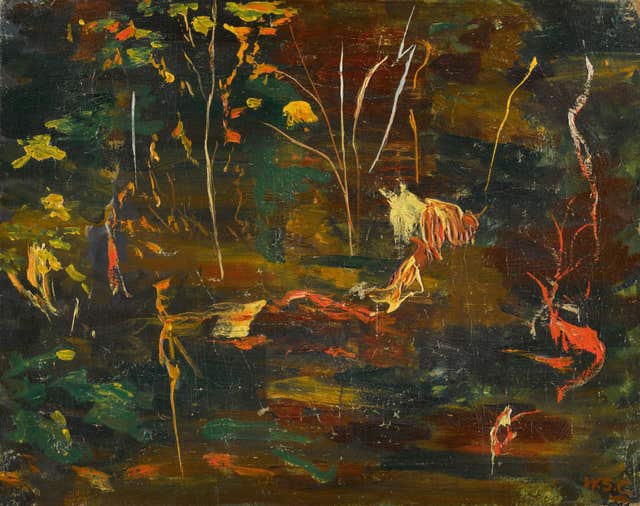 Churchill is not the only world leader to paint.
Former US president George W Bush has exhibited his portraiture since leaving the White House. A book of his artwork showing veterans topped The Washington Post's list of bestsellers earlier this year.
But what do we know about the creative side of Churchill?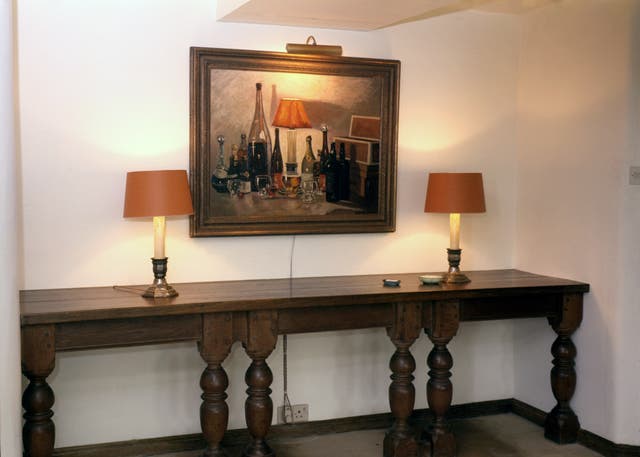 Churchill was, by his own admission, at the "advanced age" of 40 when he first started painting and he found it "an astonishing and enriching experience".
He produced some 500 canvases and exhibited at the Royal Academy.
Aside from his collection of paintings, he even wrote a book, at first an essay, about his artistic hobby called Painting As A Pastime in 1948. It is still available to purchase.
In the latest version, the preface is written by his late daughter Mary Soames referencing her father's "love affair" with painting.
"Winston found hours of pleasure and occupation in painting … I believe this compelling occupation played a real part in renewing the source of the great inner strength that was his, enabling him to confront storms, ride out depressions and rise above the rough passages of his political life."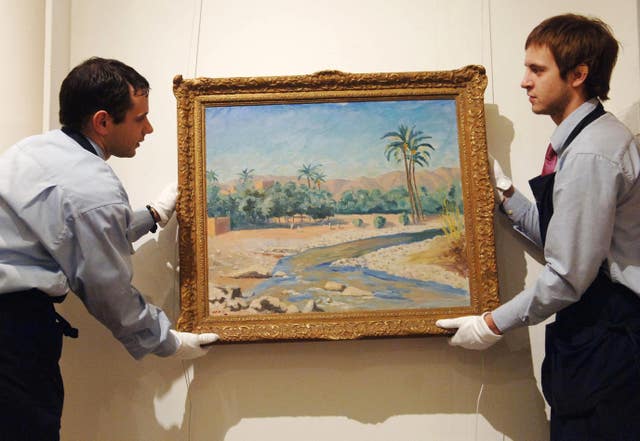 Churchill, who was PM from 1940 to 1945 and 1951 to 1955, even managed to paint during his time in office during the Second World War. He painted during a meeting with Franklin Roosevelt in North Africa in January 1943.
But Churchill liked painting for giving his mind something entirely different to focus on to issues of state. He advised that others should have a hobby which could occupy them in a similar way.
He found that "the tired parts of the mind can be rested and strengthened, not merely by rest, but by using other parts" and saw it as "occupation for every idle hour", he wrote in Painting As A Pastime.
Churchill also suggested people get a "paint-box and have a try", rather than hop about from one foot to the other not knowing what to do or trying to play golf or bridge.
But it was not just his painting for which he was celebrated.
Churchill also collected the Nobel Prize in Literature in 1953 for "his mastery of historical and biographical description as well as for brilliant oratory in defending exalted human values".
However, it was painting to which Churchill turned for what nowadays might be called escapism. He said: "Painting came to my rescue in a most trying time."
Churchill preferred oils to watercolours and encouraged anyone who read his essay to "try (painting) before you die".
His last painting saw him return to a subject he had previously painted.
In 1932 he had also painted a version of The Goldfish Pool At Chartwell.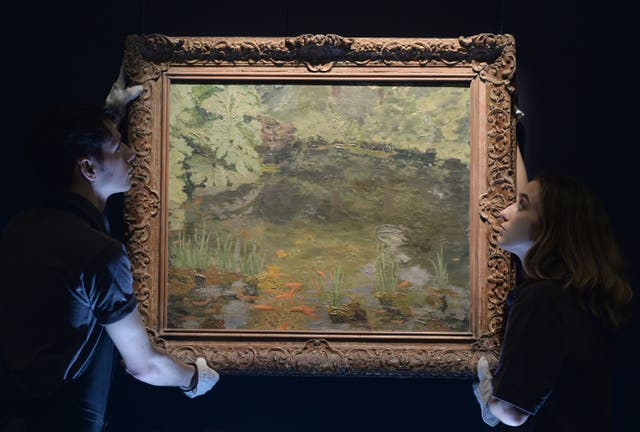 As for Bush, he chose to take up art after he left the White House at the age of 66. His inspiration? Winston Churchill, reported CNN.