The Pen-Pineapple-Apple-Pen guy met Donald Trump and he couldn't be happier about it
One of Japan's hottest viral exports has met the country's Prime Minister and visiting President Donald Trump – tweeting wildly about his excitement at the experience.
Pikotaro, real name Kazuhiko Kosaka, was invited to the state banquet for President Trump, held at the Akasaka Palace on Monday evening.
It looks like the 44-year-old had a wonderful time during the evening, posing with Shinzo Abe and Trump and various other guests. Later, he tweeted that the experience was an "honour".
If you don't remember his famous song Pen-Pineapple-Apple-Pen (PPAP) you can catch up here. The song went well and truly viral, reaching number one in Japan.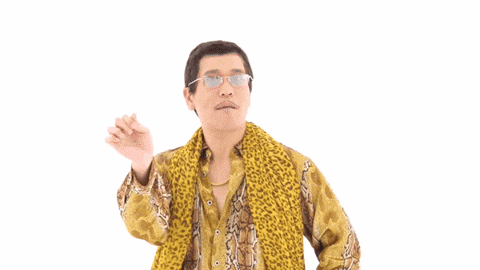 Some of the guests even performed his famous PPAP dance moves for the camera.
Trump's visit marked the start of a 13-day trip through Asia for the President, including South Korea, China, Vietnam and the Philippines. Let's hope he has more fun meet and greets like this.