See the brilliant archive pictures of Piccadilly Circus through the years as the lights return
The neon extravaganza of Piccadilly Circus has returned after a 10-month hiatus for redevelopment work.
The world-famous advertising lights were turned off in January to allow for a new-style screen to be installed.
Here we look back at some moments in the lights' history:
1959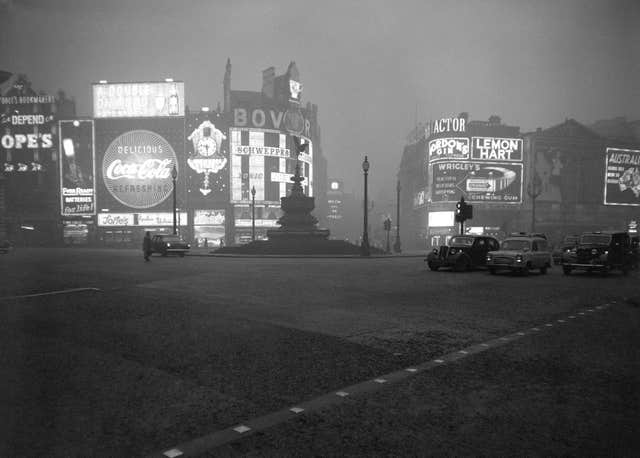 The lights cut through a dense fog at 9.30am one January morning. The fog was one of the worst of the winter and made the morning look "like midnight".
Adverts for Bovril, Coca-Cola and Wrigley's chewing gum were illuminated.
1965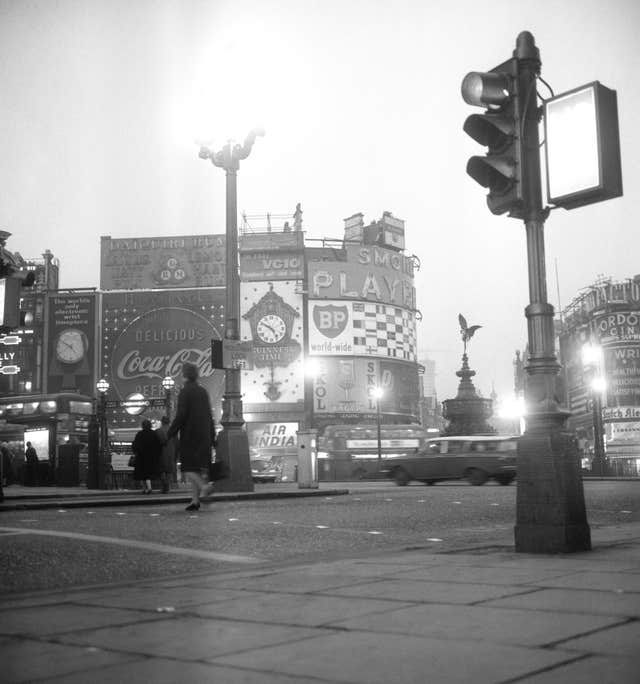 The advertising signs are switched off in tribute to wartime Prime Minister Sir Winston Churchill after his death on January 24 1965. Among the ads going dark were those for Players, BP, Gordon's Gin and Skol.
1995
After Conservative Chancellor Kenneth Clarke delivers a Budget statement in the Commons, Labour switches on its own advert above Piccadilly Circus in what was seen as a cheeky publicity coup.
The slogan read: "Whatever he does today, you're still worse off".
2007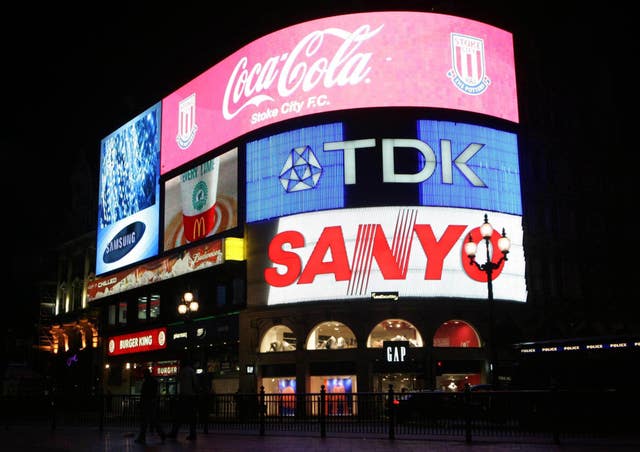 As part of environmental campaign Lights Out London, the signs are turned off but not before they display a new selection of adverts from Sanyo, TDK, McDonald's and Samsung.
Coca-Cola's prime advertising slot was also accompanied by the Stoke City logo because the drinks giant was the sponsor of the Football League. The same year, people could pay for personal messages to scroll through the adverts.
2009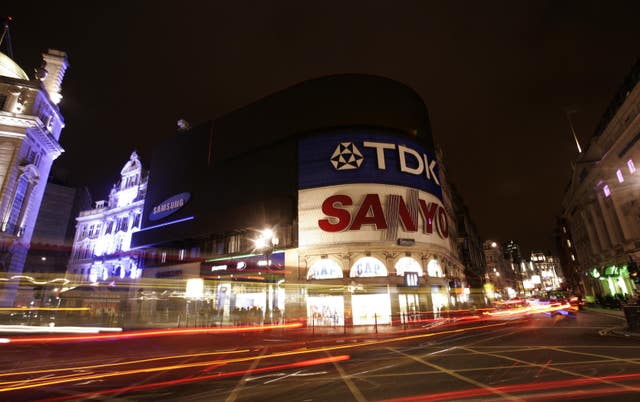 The screens are switched off for Earth Hour in 2009, a worldwide scheme to promote awareness of climate change and sustainability backed by the World Wide Fund for Nature.
Lights were also turned off across famous landmarks and buildings around the world including, in London, the Palace of Westminster, Wembley Stadium and Canary Wharf.
2012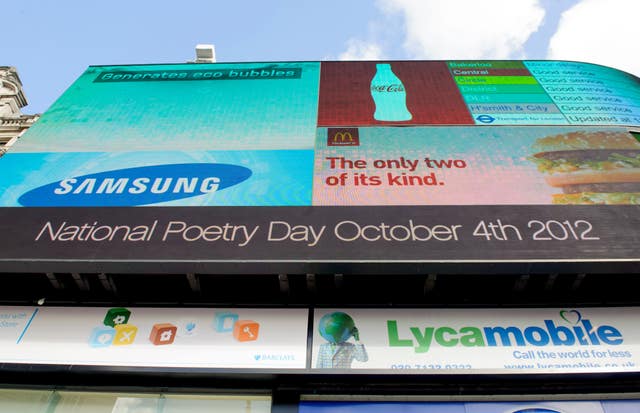 Piccadilly Circus joins in with National Poetry Day in 2012. A video featuring lines from the poem I Am The Song by Charles Causley was displayed on the electronic advertising boards.
The poetry sat alongside adverts for Diet Coke, Hyundai, Samsung and McDonald's.
December 2016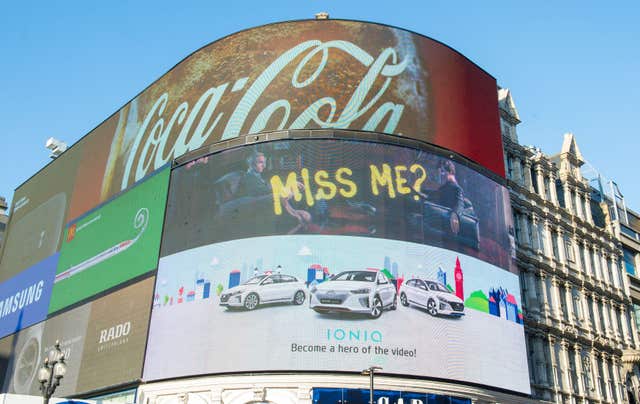 The BBC uses the Piccadilly Circus screens to display an advert for the new series of Sherlock. The phrase "Miss me?" was used in the programme by Sherlock Holmes's nemesis, Moriarty.
January 2017
The lights are switched off ahead of redevelopment.
October 2017
A state-of-the art screen measuring 790 square metres is switched on. The new 4K screen is the largest of its type in Europe.